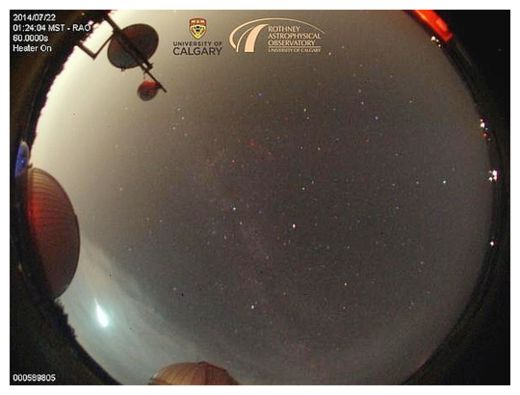 Some Albertans who were up early Tuesday were treated to a rare sight when a fireball lit up the night sky.
The Rothney Observatory reports that a fireball - which is larger than a meteor - was seen at 1:24 a.m. Tuesday.
"They're so bright that if you're standing, you'll see your shadow, just like in the daytime," said Dr. Phil Langill, who directs the University of Calgary observatory.
A meteor is a small rock from outer space that burns up as it enters Earth's atmosphere. Langill said a fireball is even larger.
"Essentially they're the same thing; it's just a matter of scale," he said.
Scores of people took to Twitter and emailed the Herald about the sudden flash of light.
Jesse Shan was on his south-facing Marda Loop balcony when he saw what appeared to be cloudless lightning just southeast of the city.