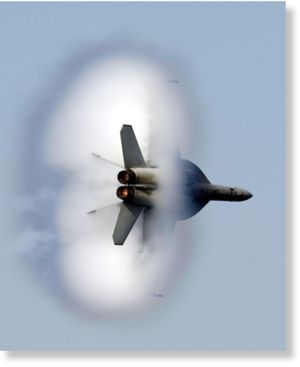 In the evening hours, residents of three Georgia counties, Carroll, Douglas, and Haralson, were settling down to a relaxing post-Thanksgiving Friday. Then, their night was shattered by a huge explosion. The noise is easily explained away, but the cause remains to be determined. When an airplane travels faster than the speed of sound, the resulting noise is a horrifying explosive thunder known as a sonic boom. Usually, the only airplanes breaking the sound barrier are
military aircraft
, but according to the FAA, there are no military flyover zones in the area of Georgia where the mysterious sonic boom was heard. Rural Georgia was rocked by a sonic boom that seems
to have no cause
.
Not only were there no military aircraft in the area, there were also
no meteors spotted
, according to amateur astronomer Michael Covington. There were no bright lights that would be associated with a meteor,
no explosions
, and no damage to anything in the area where the booming was heard.