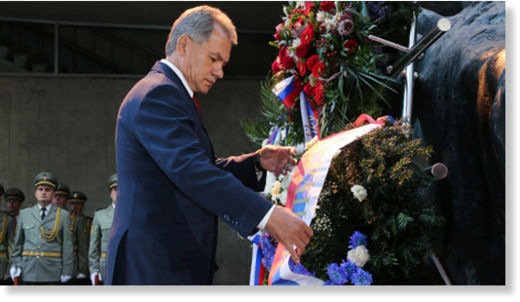 Polish closure of its airspace for the plane of the Russian Defense Minister Sergey Shoygu will not go without an "appropriate response" as it caused a "real threat to flight safety," Russia's Foreign Ministry has stated.
The diplomatic standoff on Friday took hours to resolve after Poland refused to grant free passage to Shoygu's plane as he was returning from celebrations of the 70th anniversary of the Slovakian national uprising that took place in the town of Banská Bystrica.
An hour after the TU-154 left Slovakia, the flyover in Polish airspace was suddenly refused due to the plane's changed status. On the way to the celebrations, Poland designated the minister's flight as civilian, while on the way back, it was changed from civil to military - for "unknown reasons", according to Poland's state air navigation services agency. Under non-civilian status, crossing Polish airspace requires at least a 72 hours' notice before the flight.
The plane had to be grounded in Bratislava in what the Russian Foreign Ministry called an "outrageous incident", while Poland cited "technical reasons" for not allowing the plane through.