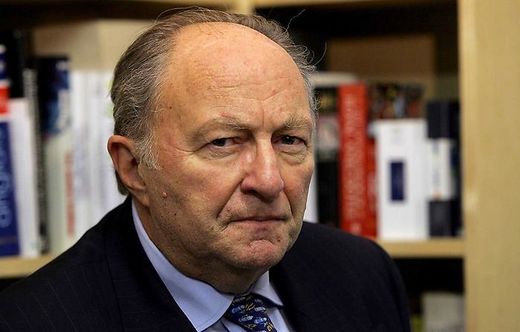 The President of CRIF, France's largest Jewish Lobby that specializes in harassing and terrorizing the French political elite was indicted on Monday for defamation. Roger Cukierman was cited for remarks he made in an interview on
Europe 1
in which he called Dieudonne Mbla Mbla, - France's No 1 comedian, a "professional anti-Semite."
On Monday, the elder Zionist announced the indictment himself on CRIF's website. "So I am being indicted for having stated on
Europe 1
that Dieudonne is a professional anti-Semite. Isn't that funny? For once, Dieudonne is actually comical."
It seems as if the people who imposed 'correctness' on the rest of us, may have to start policing their own language. This may be a positive development.
Watch Gilad on Dieudonne and the
quenelle: