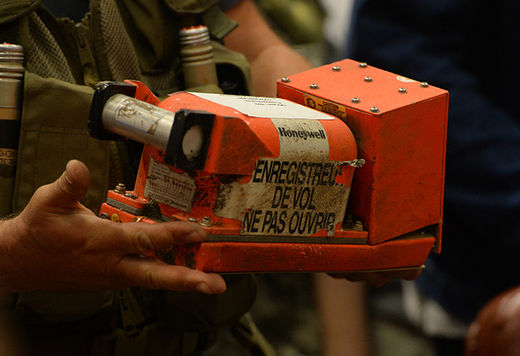 The Ukrainian militia have
handed over to Malaysian experts the black boxes
from the Malaysian Boeing-777 airliner that crashed in east Ukraine on July 17.
The Donetsk People's Republic's (DPR) Prime Minister Aleksandr Boroday handed over the black boxes from the Malaysia Airlines Flight MH17 early on Tuesday.
"Here they are, the black boxes," Boroday told reporters. "According to the memorandum the Malaysian side must pass on the boxes to the experts from the ICAO [International Civil Aviation Organization]."
Both sides signed a document, finalizing the procedure.
Malaysia delegation rep and Dutch rep now signing to receive #MH17 black boxes from rebels in #Donetsk. pic.twitter.com/RR4oHkcrVf

- Christopher Miller (@ChristopherJM) July 21, 2014
Colonel Mohamed Sakri of Malaysian National Security Council said that
the two black boxes were "in good condition."
Earlier, Malaysia's Prime Minister Najib Razak said an agreement had been reached with militiamen at the scene of the crash that the Malaysia Airlines Flight MH17 black boxes will be handed over to Malaysian authorities in Donetsk at 9pm Ukrainian time.