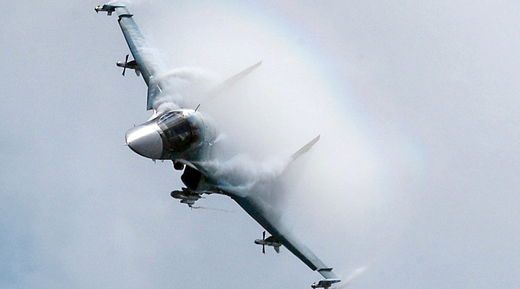 A surgical airstrike by Russian fighter jets has knocked out the battle headquarters of a jihadist group near Raqqa, according to Russian Defense Ministry. Operating from the Khmeimim airbase, the Russian Air Force continues to inflict pinpoint strikes on Islamic State installations.
"
Over the past 24 hours, Sukhoi Su-34 and Su-24M fighter jets have performed 20 sorties and hit nine Islamic State installations
," Igor Konashenkov, Russia's Defense Ministry spokesman, reported.
Konashenkov added that
yesterday evening Russian aircraft went on six sorties, inflicting strikes on three terrorist installations
.