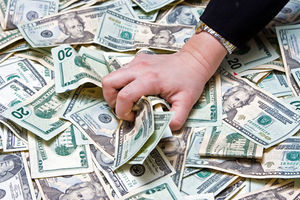 Transcript of an interview between Jim Puplava and Gerald Celente.
Jim:
Joining me from Trends Research is Gerald Celente. And Gerald we have been covering a few stories of the implications of MF Global, of course the story about how Ann Barnhardt closing down her account because the system doesn't work. You had an experience that was not very pleasant. And you found out that even though you didn't have an account with MF Global in reality you did. Why don't you share that with our listeners?
Gerald:
Yes. About two weeks ago on Monday and I have been trading gold now since 1978 was my first buy. And what I do I have a very simple strategy. It is just kind of like going to a store and buying something on layaway and that is the way I buy gold. I buy gold in very different ways; I buy coins, I buy bouillon and one of the ways I do it is I buy it through the commodities futures exchange. And what I do is I build up my account until l am ready to take delivery, just like a layaway. And all of a sudden you go to pick up whatever you bought at the store and the store is no longer there. And basically that is what has happened to me.
So I got a call two weeks ago on a Monday and I got it from my broker and he wanted a margin call. I said what are you out of your mind a margin call!?! I said I have plenty of money in my account. I am taking delivery at the end of the month. What margin call? And then he told me I had an account MF Global, I thought I had it with Lind-Waldock. And I hadn't paid attention they had been bought out because every time they would answer the phone it was Lind-Waldock and it just kind of registers in your mind like that. Then I found out they took all of my money - all of my money - out of my account and put it in the hands of a trustee. I said who decided this? He said the CME group and other parties. I said you mean Meyer Lansky and Al Capone decided to take my money, they are making up these rules and giving it to a trustee? I mean who is their trustee? What member of the crime family has my money.