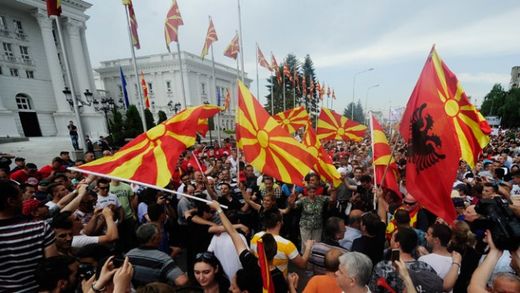 With tensions heating up between the United States and Russia over a number of issues - Ukraine, BRICS, sanctions, and NATO encirclement to name a few - the West continues its move in toward Russia's borders. The latest target in the Anglo-American destabilization campaign has now come forward - Macedonia.
In the attempt to destroy the elected government of Macedonia, George Soros, NATO, and the Western Color Revolution apparatus have all come together to ensure that the will of the Macedonian people is denied as is the will of populations in all Western-style democracies.
As informed observers might well suspect, any color revolution taking place in Eastern Europe will involve the heavy hand of George Soros.