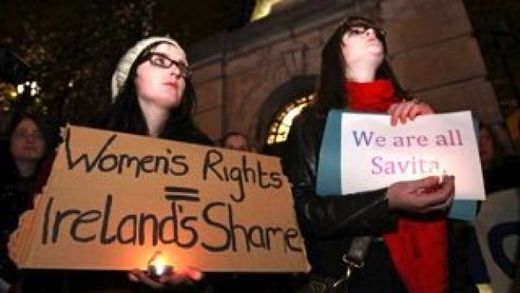 A young woman has been legally forced to give birth by caesarean section after being denied an abortion in Ireland, in a case experts say exposes flaws in recent reform meant to allow limited terminations.
The woman, who is an immigrant and cannot be named for legal reasons, was refused an abortion even though at eight weeks she demanded a termination, claiming she was suicidal.
After she then threatened a hunger strike to protest the decision, local health authorities obtained a court order to deliver the baby prematurely - at around 25 weeks according to some reports - to ensure its safety. The infant has been placed in care.
The case is the first proper test of the 2013 Protection of Life During Pregnancy Act, which allows for limited abortions in Irish hospitals. The law provides for cases where the woman's life would be in danger if she goes full term, or in cases where she is suicidal in such instances as rape and incest. Critics say that in this instance the law has proved of no practical value to the woman concerned.