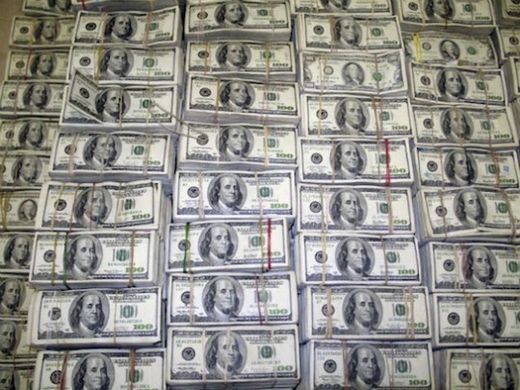 More than 15,000 federal employees are made at least $200,000 in 2013, according to a new database compiled by FedSmith.com.
Those 15,000 employees represent just one percent of all federal workers.
National Journal
reports
:
"The vast majority of the top 1 percent of feds were doctors at the Veterans Affairs Department. The highest earning employee was a Veterans Health Administration doctor in Pittsburgh, who took in just more than $400,000 last year. More than 1,200 employees made more than $300,000.

Other agencies that require a highly specialized workforce paid several employees at least $200,000, including the National Institutes of Health, Centers for Disease Control and Prevention, Food and Drug Administration, Office of the Comptroller of the Currency, Financial Housing Finance Agency, and the Securities and Exchange Commission."