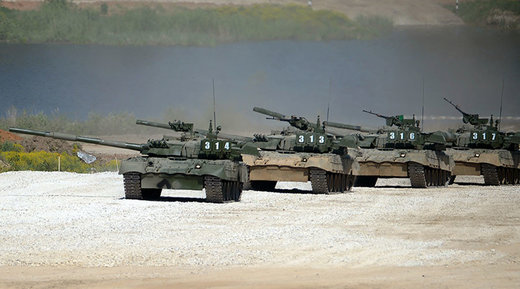 Russia will take measures to compensate for the continuing growth of US military presence in Europe, a senior diplomat has promised. He was commenting on the news that the Pentagon had asked for additional funding to strengthen its European forces.
"Symmetrical measures are unlikely, considering the enormous amount of money that American partners are allocating for this purpose. Next year they intend to allocate four times more than now," the head of the Foreign Ministry's Department of European Cooperation, Andrey Kelin, told RIA Novosti. "We will undertake compensatory measures to maintain a normal military-strategical balance," the diplomat added.
The comment came after mass media reported the United States Department of Defense planned to quadruple its spending in Europe, from $789 million to $3.4 billion.
When Defense Secretary Ash Carter presented the plan he emphasized the funds were needed to counter "evolving challenges," including Russian aggression in Europe.