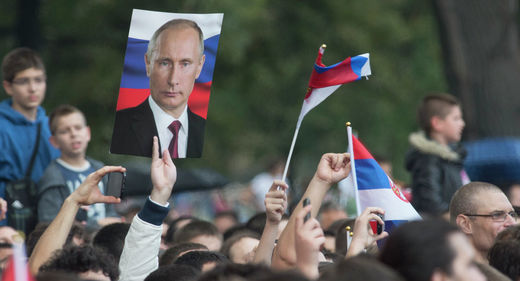 Russia has always enjoyed a special relationship with some Balkan nations and the West has never been happy about it. Western capitals seem to have finally decided it is time to act.
Of late the European Union and the United States have been trying to break the bond between Moscow and the Balkans by including the region in their sphere of influence.
For Brussels, driving a wedge between the two sides means accelerating the long stagnant process of the bloc's expansion. Albania, Bosnia and Herzegovina, Kosovo, Macedonia, Montenegro and Serbia have all been promised that they will join the EU someday but the bureaucrats in Brussels have been notoriously vague on details.