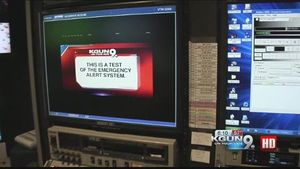 The zombie attack alert issued on a handful of U.S. TV stations this week is more serious than a mischievous hacker prank say cyber experts, who warn the incident exposes lax security practices in a critical public safety system.
While broadcasters said poor password security paved the way for the bogus warning, security experts said the equipment used by the Emergency Alert System remained vulnerable when stations allow it be accessed via the public Internet.
The fear is that hackers could prevent the government from sending out public warnings during an emergency or attackers could conduct a more damaging hoax than a warning of a zombie apocalypse.
"It isn't what they said. It is the fact that they got into the system. They could have caused some real damage," said Karole White, president of the Michigan Association of Broadcasters.