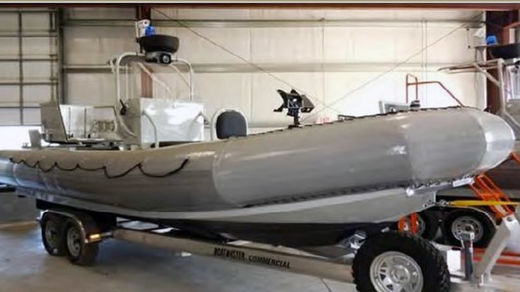 Despite being billed a "top priority" for American efforts in Afghanistan, a new government watchdog report found that the United States spent more than $3 million obtaining eight patrol boats that were never used.
Authored by the Special Inspector General for Afghanistan Reconstruction, the report stated the purchases were made back in 2010, but about four years later the boats are still sitting unused in a Virginia warehouse.
What's more, the report is raising questions about why the boats were needed in the first place. After all, Afghanistan is a landlocked country, with no coastline or prominent waters to speak of.
According to the
Washington Post
, military officials said the boats were originally intended desired as a way to move government supplies along the Amu Darya River near the border of Uzbekistan, as well as to
"deter smuggling and illegal entry into Afghanistan."
Additionally,
the cost of each boat turned out to be about $375,000 - far more than the $50,000 they usually sell for in the US
. As noted by Fox News, the SIGAR report also raised concerns over how the boats would be repaired, since the nearest port would have been 1,000 miles away in Pakistan.
Yet despite authorizing the expenditure of millions of dollars, just nine months later US and NATO officials determined the boats were not needed. Since 80 percent of the money was already spent and the boats were nearly completed, inspector general John Sopko found that
"it was decided that the contract should be allowed to proceed to completion."
During his investigation into the matter, Sopko discovered that records related to the purchase and cancellation of the patrol boats are severely lacking, and his questions to the military have not resulted in adequate answers.
"The military has been unable to provide records that would answer the most basic questions surrounding this $3 million purchase,"
his office told the
Post
in a statement.