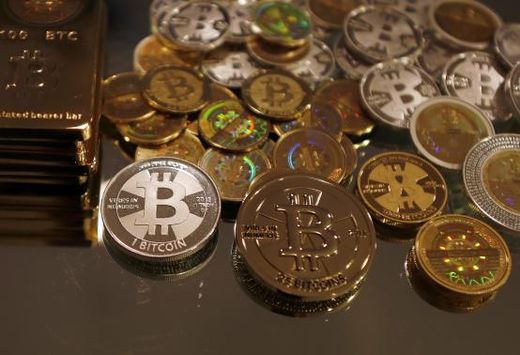 Mt. Gox, once the world's biggest Bitcoin exchange, abruptly stopped trading on Tuesday and its chief executive said the business was at "a turning point," sparking concerns about the future of the unregulated virtual currency.
Several other digital currency exchanges and prominent early-stage investors in bitcoin responded with forceful statements in an attempt to reassure investors of both bitcoin's viability and their own security protocols.
The website of Mt. Gox suddenly went dark on Tuesday with no explanation, and the company's Tokyo office was empty - the only activity was outside, where a handful of protesters said they had lost money investing in the virtual currency.
Hours later, Mt. Gox CEO Mark Karpeles told
Reuters
in an email: "We should have an official announcement ready soon-ish. We are currently at a turning point for the business. I can't tell much more for now as this also involves other parties." He did not elaborate on the details or give his location.
Bitcoin has gained increasing acceptance as a method of payment and has attracted a number of large venture capital investors. At a current price of about $517, the total bitcoins in circulation are worth approximately $6.4 billion.