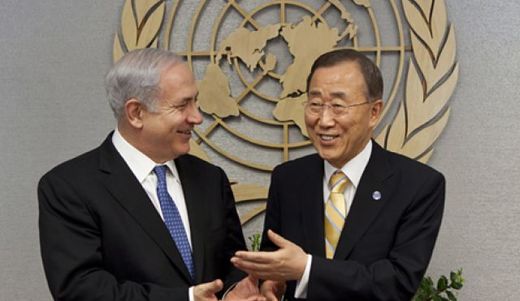 United Nations Secretary General Ban Ki-moon has expressed condolences to the Israeli regime for its losses.
The UN chief made the shocking remarks at joint press conference with Israeli Prime Minister Benjamin Netanyahu upon his arrival in Tel Aviv on Tuesday.
"I extend my deep condolences to the prime minister and to the people of Israel on the fatalities from the recent escalation," Ban said.
He also called on Tel Aviv to exercise "maximum restraint" in its attacks against the besieged enclave.
The Israeli premier, for his part, claimed the regime did not want civilian casualties in Gaza.
So far, more than 630 people have been killed and over 3,700 others injured by the Israeli regime despite pressure from international community.