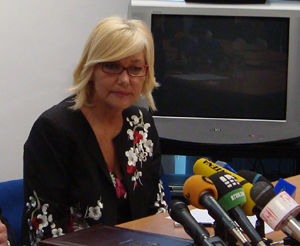 Horrifying testimony of woman sex-slave traded for a Mercedes shakes political establishment of Yugoslav republic
When police in the tiny republic of Montenegro swooped on a suspected pimp accused of running a major sex trafficking operation, they ran into an embarrassing problem.
The man they were about to put behind bars was none other than the country's deputy state prosecutor.
Montenegro has been shaken hard by the burgeoning scandal, which allegedly involved leading members of the judiciary, police and political officials. Zoran Piperovic, the republic's deputy prosecutor, was arrested this week, and six other officials have been detained.
They are accused of forcing women, mostly from Moldavia, Ukraine and Romania, into prostitution.
The arrests are only a small part of the scandal, according to sources in the Montenegrin capital, Podgorica. It is an open secret in the Balkans that people-trafficking rings run through Montenegro to Bosnia and Kosovo, with profits from the dirty trade reaching millions of euros.