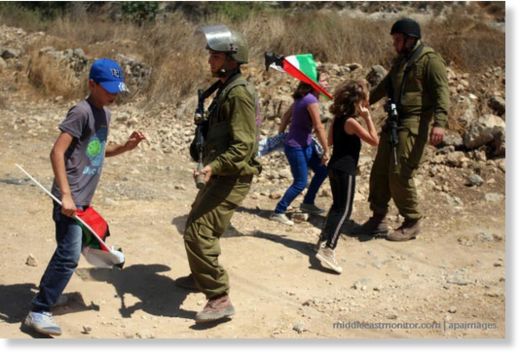 A
documentary
broadcast on the Australian Broadcasting Corporation's "
Four Corners
" television program on Monday night provided a devastating portrait of the Israeli government's systematic policy of threats, arbitrary arrest and torture of Palestinian youth and children.
These measures are aimed at holding the Palestinian population, particularly the youth, in a permanent state of terror and suppressing any opposition to the Israeli occupation. An entire generation of youth is being traumatised as the Israeli security forces sow a climate of fear, as well as suspicion and division, through the forced recruitment of young informers.
The well-researched exposé - which also involved the
Australian
newspaper - was based on interviews with Palestinian youth themselves, as well as an Israeli lawyer, a former Israeli soldier and an Australian lawyer who has spent six years in the country.
Qusai Zamara, one of the boys interviewed, was 14 years old when he was abducted from his bed during a late-night military raid on his family home in the West Bank. He was taken to an interrogation facility and tortured into confessing to throwing stones at Israeli citizens and security forces. This accusation is commonly used by the Israeli military to justify the repression, arbitrary arrests and killings meted out against the Palestinian people.