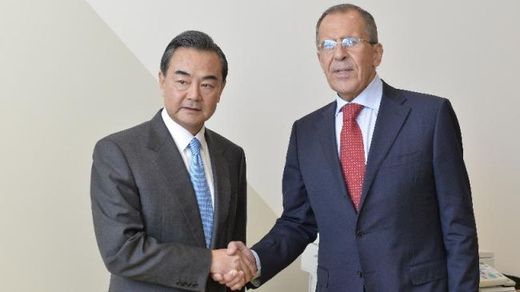 The Russian Foreign Ministry says Russia is in broad agreement with China on the situation in crisis-hit Ukraine.
The ministry's announcement followed a telephone conversation between Russian Foreign Minister Sergei Lavrov and his Chinese counterpart Wang Yi on Monday.
"The foreign ministers have exchanged their views on the situation in Ukraine. They noted
a broad overlap of the Russian and Chinese views on the current situation in and around this country (Ukraine),
" the Russian Foreign Ministry said.
In addition, the Russian ministry said the two ministers pledged to continue close contacts on the issue.
Meanwhile, UN Secretary General Ban Ki-moon is expected to meet with Lavrov later in the day on the sidelines of the UN Human Rights Council in Geneva to discuss the spiraling crisis in Ukraine.