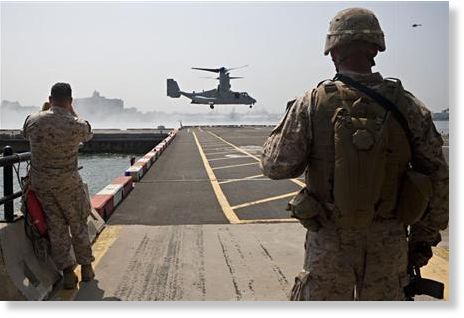 The United States is finalizing a complex $10 billion arms deal that would strengthen two key Arab allies while maintaining Israel's military edge, defense officials said on Friday ahead of a trip to the Middle East by Defense Secretary Chuck Hagel.
The deal, more than a year in the making through a series of coordinated bilateral negotiations, would result in the sale of V-22 Osprey aircraft, advanced refueling tankers and anti-air defense missiles to Israel and 25 F-16 Desert Falcon jets worth nearly $5 billion to the United Arab Emirates.
The UAE and Saudi Arabia also would be allowed to purchase weapons with "stand-off" capabilities - those that can be used to engage the enemy with precision at a greater distance, defense officials said.
The deal marks the first time the United States has offered to sell tilt-rotor Ospreys to another country, and the "stand-off" weapons would give Saudi Arabia and the UAE a more advanced capability than they have had in the past, said the defense officials, who spoke on condition of anonymity.