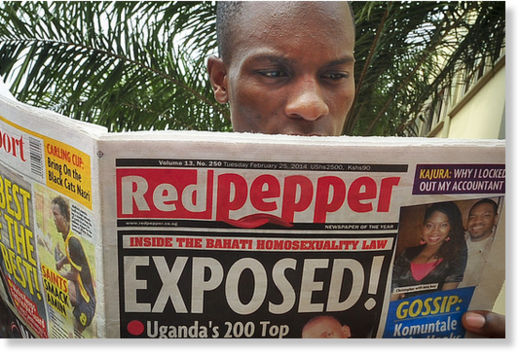 Several European nations said Tuesday they were suspending assistance to Uganda, a day after the country's president signed a law that
could see some homosexuals jailed for life
.
Norway, Netherlands and Denmark said they would withhold aid to the Ugandan government in protest against the "draconian law."
On first conviction for so-called homosexual acts, offenders face a 14-year prison sentence. Subsequent convictions for "aggravated homosexuality," which include homosexual acts committed by an HIV-positive person, could bring a penalty of life in prison.
An official at the Norwegian embassy in Kampala said that the measure would immediately affect at least $8 million in aid to Uganda's legal system. Norway extends more than $64 million to Uganda every year. The bulk of western aid has been going directly to the Ugandan government, which would then earmark it for spending in different departments - notably, health, education and the military.