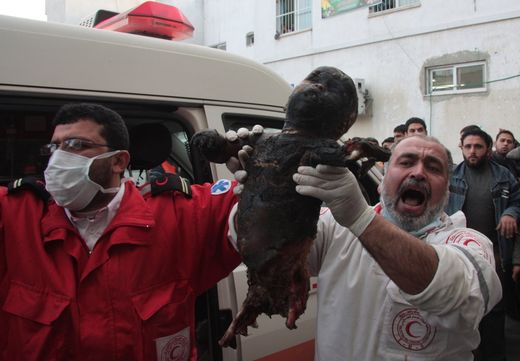 In a September 2006
article
for
The Electronic Intifada
, I defined the Israeli policy towards the Gaza Strip as an incremental genocide.
Israel's present assault on Gaza alas indicates that this policy continues unabated. The term is important since it appropriately locates Israel's barbaric action - then and now - within a wider historical context.
This context should be insisted upon, since the Israeli propaganda machine attempts again and again to narrate its policies as out of context and turns the pretext it found for every new wave of destruction into the main justification for another spree of indiscriminate slaughter in the killing fields of Palestine.