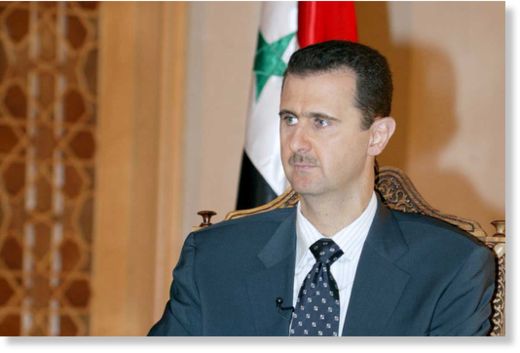 A Syrian's Perspective: Bashar al-Assad's Democratic Movement
Bashar al-Assad has been systematically demonized by the mainstream and so-called alternative media who claim that he is a brutal dictator.
Actually Bashar is a reformer who has done much to further the causes of democracy and freedom. It is the "opposition" and their foreign supporters which represent the most repressive elements of the former ruling party in Syria.
To fully understand this its is helpful to look at the historical context of the current crisis. The so-called "spontaneous popular uprising" started in Daraa on March 15th, 2011. The court house, police stations, governor's house, and other public buildings were looted and torched by the "peaceful protestors" in the first week of the crisis. The people in Homs then began to protest in solidarity with Daraa, but this was uncharacteristic of peaceful Homs and many Syrians knew that it was a fake revolution.
About 110 unarmed police officers were murdered in Daraa and Homs, sparking anger against the "revolutionaries." There was an incident in the city Baniyas where an Alawite truck driver was attacked by an armed mob, skinned, and paraded through the city. This was strongly resented by almost all Syrians and since then not a single major city actually rebelled against the government.
The foreign backed "revolutionaries" would attack a neighborhood, police station, or army base, from across the borders of Lebanon, Jordan, Turkey, and Iraq. Then they would claim that the city was in rebellion.