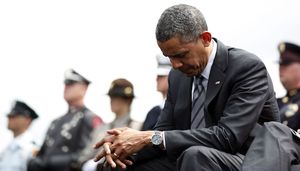 Media outlets send snippets of interviews to White House officials, who tweak them before publication or prohibit their use entirely.
This is a story best told in quotes.
Here's newly sworn in President Obama,
welcoming
his senior staff to the White House in January of 2009:
I will also hold myself as president to a new standard of openness .... Let me say it as simply as I can: Transparency and the rule of law will be the touchstones of this presidency.