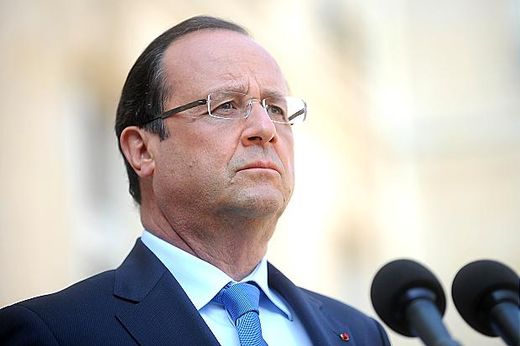 President Hollande has pledged French resolve to join a strike on Syria, putting his country in the historically rare posture of military alliance with the US in the face of British refusal.
The left-wing President went out of his way to insist that Britain's defection would not shake France's intent to "punish" President Assad.
"It is ready," he said of the French military, adding that action could start before Wednesday. "The decision of the British Parliament changes nothing for our determination to act," the Élysée Palace said.
The President, who commands dozens of French cruise missiles around the eastern Mediterranean, said that France was among the few nations capable of "inflicting a sanction by the appropriate means". He said: "The chemical massacre of Damascus cannot remain unpunished."
His staff said that strikes would be ordered only if UN inspectors confirmed Mr Assad's use of chemical weapons.