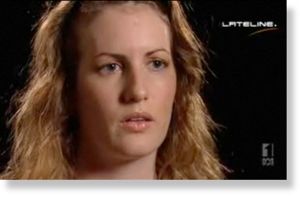 A former Church of Scientology member has claimed she was held against her will aboard the Church's cruise ship,
The Freewinds
, for 12 years.
Valeska Paris, an Australian resident, said she was forced onto the ship by the Church's leader, David Miscavige, when she was 17 after her mother tried to dissociate her from the organisation.
Ms Paris, who was born in Switzerland, moved to the UK at age six, where she was placed in the church's youth wing, the cadet org. At 14, she joined the church's elite Sea Organisation and signed a contract which bound her for a billion years.
"I was woken up in the morning and I was sent to the ship for 'two weeks'," she told ABC TV.
"I did not want to be there. I made it clear I did not want to be there and that was considered bad ethics, meaning it was considered not right."
Ms Paris claimed she was not allowed to leave the ship without an escort during her first six years aboard and was asked to perform hard labour in the engine room.