While NATO leaders are jubilant over the Kiev coup, which they present to public opinion as a revolution, the situation is reversed in the field. Instead of government of thugs raising the stakes between Washington and Moscow, it is now up to U.S. agents to exercise power and manage the problems they have organized. Moreover the country is ruined and nobody whomsoever will succeed in bringing about a quick recovery. Russia can now defend its interests without incurring the liabilities from twenty years of earlier corruption.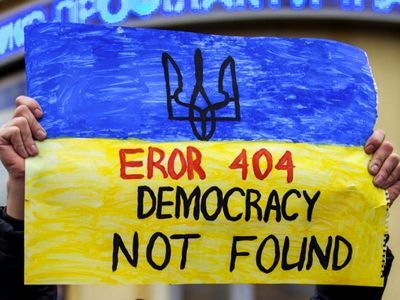 Russia did not responde to the Ukrainian events during the Olympic Games in Sochi. [
1
] Its press continued to make headlines of the exploits of its athletes while there was fighting in Kiev and in several provincial capitals. The Kremlin considered in effect that at any time, the enemies of Russia could still turn its sports festival into a bloodbath.
As expected, power had changed hands in Kiev at the closing of the Games. Westerners, largely misinformed, had the impression of a pro-European revolution.
However, disclosure of a telephone conversation between the assistant U.S. Secretary of State, Victoria Nuland, and her ambassador, Geoffrey R. Pyatt, left no doubt about the US plot. [
2
] Using false images, a government of thugs and crooks [
3
] was transformed into a band of Russophile torturers. [
4
]
As in all the "color revolutions", mysterious snipers on the rooftops fired upon both the crowd and the police, and the government was held responsable.
In the confusion, the West had the impression that "the people" had seized the national palace. In reality, while mostly Nazi activists fought in Maidan Place live on international television, politicians discreetly seized the national palace in another part of the city. From this point of view, Europeans can rest assured that it is not the Nazis who took power.