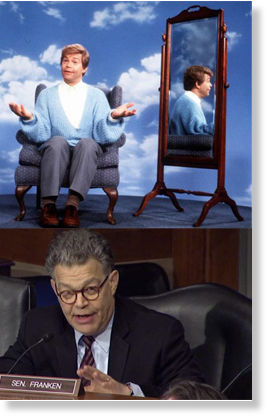 Al used to be a funny guy. Now, he's not.
Make no mistake about it, if Bush were president at the moment, Little Al would be attacking him mercilessly.
But with Obama in the White House, Al sings a different tune.
The NSA spying is A-OK. No problem.
"I can assure you, this is not about spying on the American people."
Thanks, Al.
"There are certain things that are appropriate for me to know that are not appropriate for the bad guys to know."
Al, you see, has been briefed. He's bought into those "high-level" briefings. He now resides in a rarefied elite atmosphere. If Senator Al says NSA is good, it must be.
If you believe him, I've got condos for sale on Jupiter.