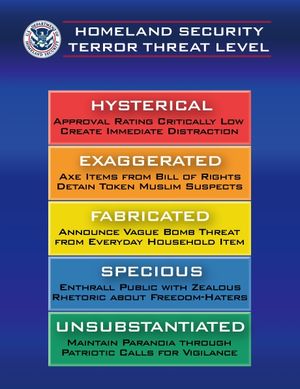 The State Department issued a
worldwide travel alert
Friday as it
suspended operations in 21 Muslim countries in response to "current information" that suggests al Qaida and affiliated militant groups could strike within the next month
, according to an official announcement.
Apart from mentioning that an attack could occur in or emanate from the Arabian Peninsula, which is home to one of the most active al Qaida branches, the U.S. government gave no details as to the nature of this particular threat, or specifics on when or where such an attack might take place.
"They may focus efforts to conduct attacks in the period between now and the end of August," the State Department's travel alert said.
One date in particular - this Sunday, Aug. 4 - was mentioned in the State Department warning. All embassies that would've been open that day were ordered to close Sunday and perhaps longer. The edict affects embassies in Muslim countries, where Sunday is a workday, and coincides with a special night in the Islamic holy month of Ramadan.
However, analysts who study militant groups said, there's too little public information to draw conclusions as to the reasons for such a widespread shutdown of diplomatic operations. Such precautionary measures have become increasingly common in the aftermath of the Sept. 11 attacks that killed Ambassador Chris Stevens and three other Americans at U.S. posts in the eastern Libyan city of Benghazi.