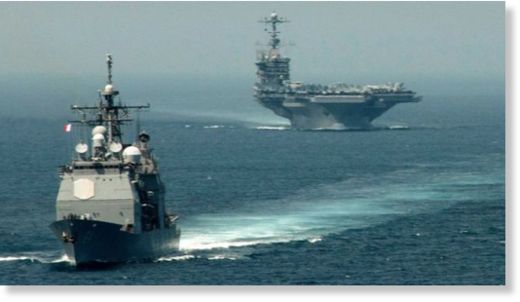 The US denies reports that it has carried out a joint missile test with Israel in the Mediterranean Sea. The US Navy announced that it did not fire any missiles from ships in the region.
"No missiles were fired from US ships in the Mediterranean," a spokesman for the US Navy's European headquarters was quoted as saying by Reuters on Tuesday.
The spokesman did not give further details about the incident.
The rejection comes although Israel said on Tuesday that it carried out a joint missile test with the United States in the Mediterranean.
"The Israeli defense ministry and the American MDA (Missile Defense Agency) Tuesday morning at 9:15 (0615 GMT) successfully launched an Ankor-type radar missile," Israel's defense ministry said in a statement.
Pentagon spokesman Navy Commander William Speaks also said, "I have nothing to confirm those reports whatsoever."