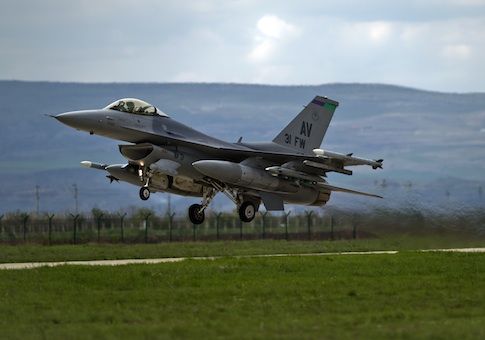 The Russian government this week canceled a planned U.S. surveillance flight over Russian territory in a bid to limit spying on massed troops facing off against Ukraine and Eastern Europe, according to U.S. officials.
The overflight mission was scheduled for April 14 to April 16 under the 1992 Open Skies Treaty, but Russia's government notified the State Department 72 hours before the scheduled flight that it would not be permitted.
The cancelation is unusual because the sole reason for putting off such treaty-approve surveillance is flight safety, such as bad weather.
Until this week, the United States and other European allies who are a party to the 34-nation treaty were conducting weekly overflights above Russia during the past month.