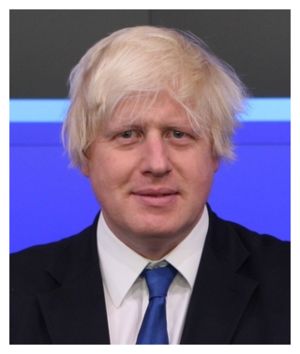 If you thought you had seen it all when it comes to sob stories of the "super rich" following the
comparison of the criticisms of banker bonuses
to the lynching of black people in the south by AIG's CEO in September, think again.
The latest groveling, inane defense of the "super rich" comes from none other than the gatekeeper of the largest oligarch whorehouse on planet earth. The Mayor of London, Mr. Boris Johnson.
Now I warn you, do not read the following Op-Ed on a full stomach. The vapid, nonsensical, Onion-like prose may very well induce fits of nausea and uncontrolled regurgitation.
This is quite frankly one of the worst things I have ever read in my life. It echoes like a sort of grandiose ass-kissing ritual one would have encountered in a Middle Age court from an aspiring manservant of the realm, desperately trying to rapidly advance a coupe of notches up the social strata of some decadent feudal kingdom.
Simply put, Boris Johnson should be ashamed to show his face in public after writing such disingenuous garbage.
Now for some excerpts from the
UK Telegraph
: