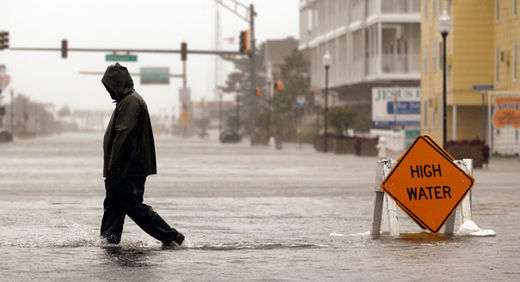 House Republicans abruptly pulled the plug Tuesday night on their promise to take up this week an emergency supplemental disaster aid bill for Northeast states damaged by Hurricane Sandy.
The decision is a stunning reversal since just hours before New Jersey lawmakers were preparing for floor debate Wednesday as outlined under a strategy promoted by no less than Majority Leader Eric Cantor (R-Va.).
Indeed the Appropriations Committee had gone so far as to file a $27 billion bill Tuesday together with an amendment to be offered by Rep. Rodney Frelinghuysen (R-N.J.) seeking an additional $33 billion to match the Senate passed package of last week.
Absent a change of heart, the upshot now is that the Senate bill will die with this Congress on Thursday at noon. And the whole affair is sure to bring back memories of the famous
Daily News
headline in 1975 - "Ford to City: Drop Dead."
"I am stunned, stunned," Rep. Rob Andrews (D-N.J.) told POLITICO. "I assume there is as tactical consideration here, that the Republican leadership didn't want to be anywhere near a big spending bill after the fiasco of their handling the tax debate. I understand the tactics but there is a real human need here that is being ignored."