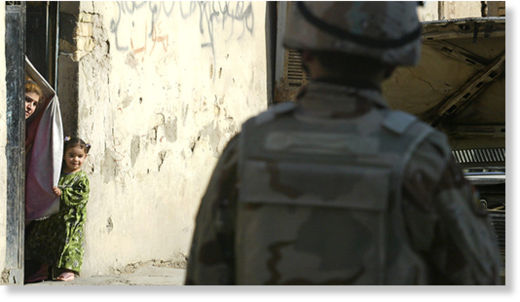 US Secretary of Defense Chuck Hagel announced that the United States has sent another 130 "military advisers" to Iraq's Kurdistan region in an ongoing effort to halt the advance of Islamic State militants.
Hagel made the announcement while speaking to troops in California. In a statement describing the decision, the defense official said the new team would "assess the scope of the humanitarian mission and develop additional humanitarian assistance options beyond the current airdrop effort in support of displaced Iraqi civilians trapped on Sinjar Mountain by the Islamic State of Iraq and the Levant."
The new "assessment team" reportedly arrived in Erbil on Tuesday, and is comprised of a significant portion of Marines. Officials however emphasized that the new advisers are not combat troops, as President Obama has insisted American troops would not become involved in another ground campaign in Iraq.
Breaking: #SecDef Hagel announces that additional assessment team will be sent to #Iraq

- U.S. Dept of Defense (@DeptofDefense) August 12, 2014