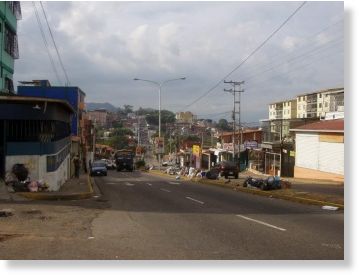 The Venezuelan government is to send two army battalions to Táchira state, which borders Colombia, to combat a "grave" case of opposition-promoted disorder in the area.
According to press reports and an eyewitness testimony provided to Venezuelanalysis.com, the capital city of Táchira state, San Cristóbal, has been almost brought to a standstill in recent days by street barricades set up by hard-line opposition activists.
According to such reports, in recent days almost no transport has been able to circulate, while the great majority of shops and businesses have been closed. Authorities warn that the street blockades are impeding the delivery of food and gasoline, and claim that transport workers have been threatened.
The government also suspects that "paramilitaries and criminal gangs" are involved in the actions, with the complicity of the local opposition mayor, Daniel Ceballos.