Part I - Going Backward
In the eighteenth century the West shifted from mercantilism to capitalism. Mercantilism was an economic system that gave governments wide-ranging regulatory powers over commerce, mostly to ensure a positive balance of trade. It also allowed for strong guild structures and protection for domestic industries. However, the Industrial Revolution ended mercantilism and brought to power a business class that wanted to be free to operate without government oversight.
As the capitalist worldview evolved, it made a fetish out of the "free market" and viewed government as, at best, a necessary evil. Any sort of regulation was seen as the equivalent of slavery, and the proper role of officialdom was reduced to maintaining internal order (police), defending the realm (military) and enforcing contracts (the courts). Any government involvement in social welfare was disapproved of because it allegedly promoted laziness among the poor, but this was just a convenient myth. The real reason for keeping government activity to an absolute minimum was the rising business class's fear and loathing of taxes.
In Europe the rationalizations for capitalism remained primarily secular, looking to the maximization of efficiency for the sake of profit. In the United States, however, where little good happens that is not ascribed to an overseeing God, secular rationalizations were soon complemented with the notion of divine will. God wanted unregulated economic freedom and minimalist government to prevail.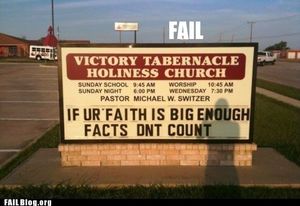 This religious view continues to exist. Today's struggle to return us all to minimalist government and maximum economic "freedom" is led by a collection of fundamentalist Christian right-wingers and Tea Party mad hatters. Chris Hedges lays out a worst-case scenario of the drive for power by the Christian right in his recent article "
The Radical Christian Right and the War on the Government.
" He tells us that "the public face" of this political force is "on display in the House of Representatives" and its main ideological aim is to "shut down the government." Hedges also points to Texas SenatorTed Cruz as the archetypal fundamentalist politician leading the charge against big government. Hedges thinks this is just the first step toward the real goal of men like Cruz, which is to make the U.S. a Christian fundamentalist nation.