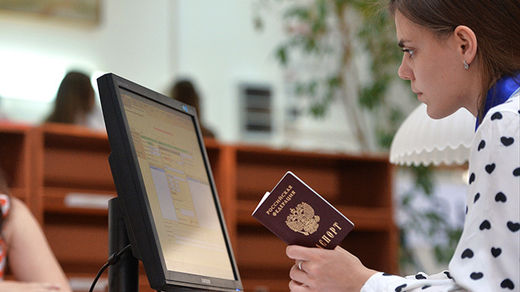 All internet companies collecting personal information from Russian citizens are obliged to store that data inside the country, according to a new law. Its supporters cite security reasons, while opponents see it as an infringement of freedoms.
The law, passed Friday by the State Duma, the lower chamber of the Russian parliament, would come into force Sept. 1, 2016. The authors of the legislation believe that it gives both foreign and domestic internet companies enough time to create data-storage facilities in Russia.
The bill was proposed after some Russian MPs deemed it unwise that the bulk of Russians' online personal data is held on foreign servers, mostly in the US.
"In this way foreign states possess full information, correspondence, photographs of not only our individuals, but companies as well," one of the authors of the bill, Vadim Dengin of the Liberal Democratic Party (LDPR) told Itar-Tass. "All of the [internet] companies, including the foreign ones, you are welcome to store that information, but please create data centers in Russia so that it can be controlled by Roscomnadzor (the Federal Communications Supervisory Service) and there would be a guarantee from the state that [the data] isn't going anywhere."