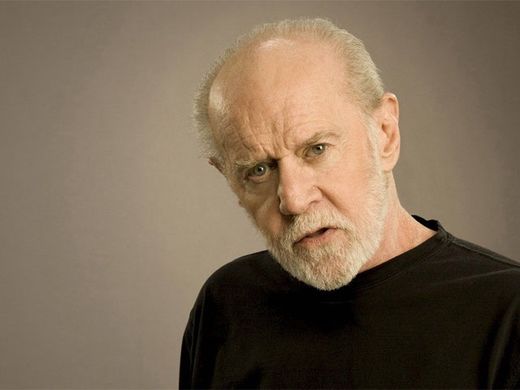 At a public unveiling ceremony today, October 22 at 1:00pm, the 400 block of West 121st street between Morningside Drive and Amsterdam Avenue will officially be co-named "George Carlin Way," after the celebrated comedian, actor and author, George Carlin, who grew up on West 121 Street. Confirmed attendees include
Colin Quinn
and
Keith Olbermann
, along with Carlin's daughter Kelly, older brother Patrick, comedian Kevin Bartini, who headed the efforts in the co-naming of street.
The process to get a street named in Carlin's honor begun in June of 2011 and finally became a reality on July 9, 2014 when Mayor DeBlasio signed the law allowing the co-naming to be official. Comedian Bartini would pass by West 121 Street and realized that there was no recognition of one on the communities' most celebrated residents. Bartini researched the process and went into action collecting over 9000 signatures in support of the name changing.
Although George Carlin is the most esteemed alumni of Corpus Christi School located at 529 West 121 Street, just a few doors away from his childhood home, Bartini met staunch opposition by the church, but with overwhelming support from the neighborhood and as well as local council persons, the church dropped their opposition to the bill. Manhattan Community Board 9 Voted 24-4 in support of "George Carlin Way," the bill then went on to the NYC City Council for a final affirming vote.
"The neighborhood my dad grew up in meant the world to him. He often spoke about his friends and life on the streets of "Irish Harlem." I'm so thrilled that the current and future residents of Morningside Heights will know about that connection through the sign that hangs there. Yay for
George Carlin Way
!!," says daughter Kelly.