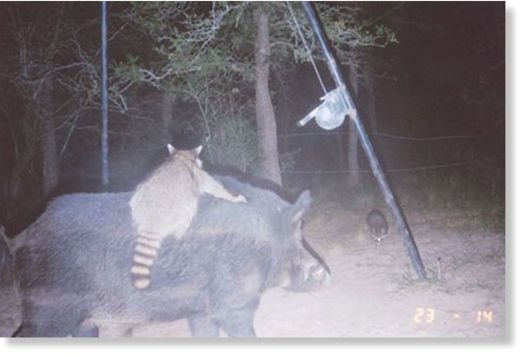 It looks like something out of a Disney movie, but this picture of a raccoon riding a boar is completely legit.
The incredible picture was snapped by an automatic camera close to a corn feeder and is believed to have been taken in Texas.
After it emerged online, some commenters speculated that the raccoon was hopping on the back to reach the feeder - so both animals could feast.
One said: "The animals go to eat the corn that is dropped from the feeder twice a day, and the camera snaps a picture.
"Probably, the boar and the raccoon found themselves at the feeder every day waiting for the corn to come out.