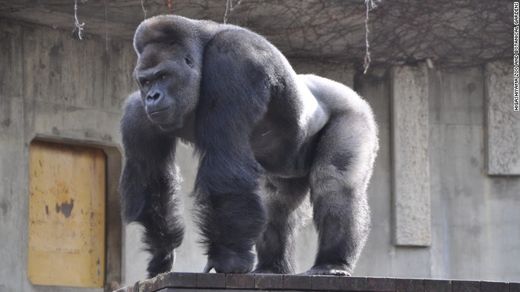 A gorilla who grew up in an Australian zoo is stealing the hearts of women in Japan.
Shabani the gorilla, who now lives in Higashiyama Zoo and Botanical Gardens in Nagoya, has attracted a large following of admirers who visit him because he is so 'handsome'.
CNN reported that about 100 admirers constantly surround the primate's exhibit, shouting and call his name whenever he comes out.
The hunky gorilla's rise to fame took off after mugshots of the 18-year-old animal began going viral on Twitter.
The western lowland gorilla was raised at Sydney's Taronga Zoo but moved to Japan in 2007.
Sorry ladies. He's taken. According to zoo officials, Shabani has two wives, Ai and Nene. They also said he's an excellent father to his children, Kiyomasi and Annie.