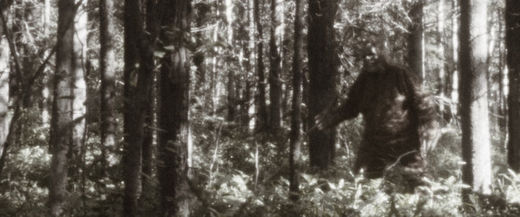 It's a run-of-the-mill case: Man claims assailant vandalized his estate, requests assistance from law enforcement.
Only the accused, in this instance, is Bigfoot, who has allegedly been wandering around a Michigan property for more than a decade, shape-shifting and eating pizza.
On Saturday, a 52-year-old Breckendridge, Mich. man came to the Midland law enforcement center armed with evidence, including photo albums, empty food containers, dirt and alleged Bigfoot scat, to ask for help verifying the existence of the mythical creature, according to a report from the Midland County Sheriff's Office.