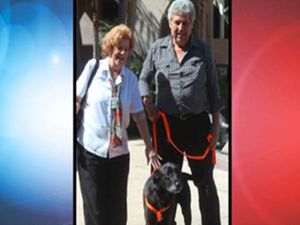 A dog who disappeared more than six years ago during 2007 firestorm that devastated San Diego has finally been reunited with his family.
John Hartman and his family not only lost their home during the fires, they also lost their dog, Buddy.
Nearly seven years after he went missing, a microchip implanted in Buddy helped authorities reunite him with his family, San Diego County Department of Animal Services officials said Tuesday.