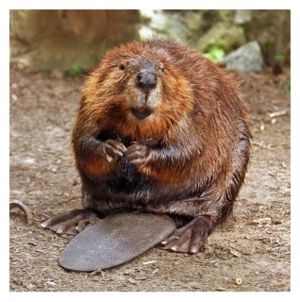 Odd things happen to Nathan Baron. One of his teachers at Madawaska High School says it's true. Nathan himself admits it.
Like the time he bought a new riding mower ... put in a battery ... cranked it up ... and watched, alarmed, as the battery exploded and his mower burst into flames.
"I thought I was going to die," he said with a chuckle. "I wasn't burnt or anything, but I was afraid I was going to light some trees on fire."
That teacher, Maine hoop legend Matt Rossignol, said that every time he sees Nathan, the teen has another story to tell. The one he told on Monday was particularly memorable, and Rossignol had what you'll shortly agree was an understandable reaction.
"I told him, 'We've got to get this in print,'" Rossignol said.
I agreed (although I expected at first that the story was part of some school project titled "See What Kind of Crazy Story You Can Get a Newspaper to Print.')
So here's Nathan Baron's tale:
Nathan said Saturday didn't start off as an extraordinary day. In fact, it was pretty low-key: He was sitting in a chair in the woods, hunting, watching as a doe crossed in front of him.
After the doe left, he ate his lunch. Then nature called.