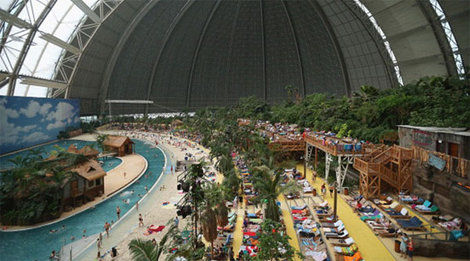 Cold weather getting you down? Had enough of winter storms? Why flock to Florida when you can get away to... Germany?
That's right folks -- welcome to Germany's only beach resort you can visit in February.
Located about 37 miles of Berlin, in Krausnick, a municipality of Brandenburg, the "Tropical Islands" indoor beach resort occupies a former Soviet military airship hangar.