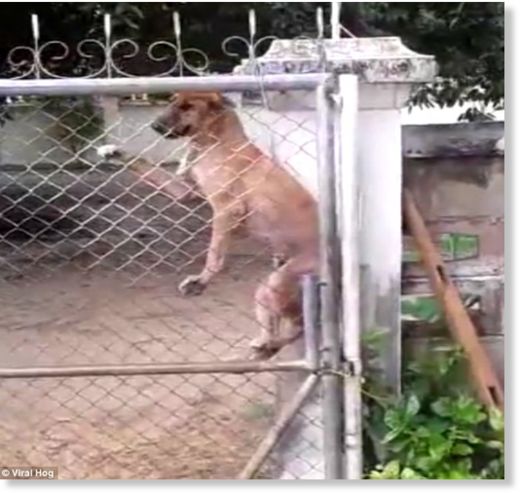 A dog showed off its athleticism by successfully climbing a 6ft chain-link gate so it could visit its friend next door.
In the clip, which was uploaded to YouTube, two dogs can be seen staring at each other from either side of a large metal fence.
Deciding that their distance apart is just too much, one pooch takes action, showing off its impressive climbing ability.
Initially it jumps up at the fence and appears to be appealing to the video maker for some assistance.
But before long it has a paw-hold on the chain-link gate and suddenly all four of its legs are off the ground.
Moving meticulously, the dog takes its time as it leans back and looks for the best place to put its paws while climbing.