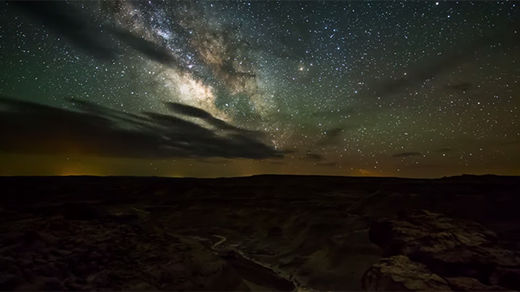 While most people are asleep,
photographer Randy Halverson has been capturing some stunning images
. From night-time storms to fairytale like sunrises, he has produced a series of magical videos showing the hidden beauties of nature.
"The slower moving light streaks are airplanes, the fast ones are satellites. I also caught many meteors which are only 1 frame or 1/24th of a second on the time-lapse,"
he wrote on his
YouTube
page.
One of his earlier pieces, entitled Temporal Distortion,
took him months to shoot
, as he was dependent on the sky being clear. His journey took him across four states: White River in South Dakota, Arches National Park in Utah, the Canyon of the Ancients area in Colorado and Madison, Wisconsin.