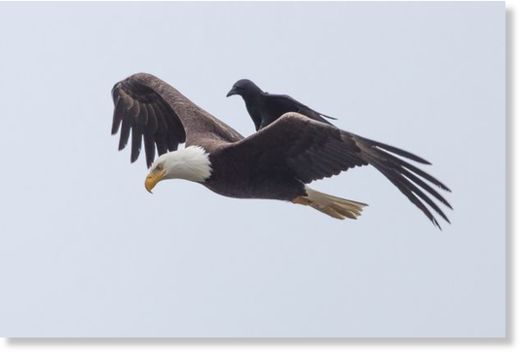 This chance-meeting was captured by an amateur photographer while the much larger predatory bird was trying find itself an early morning snack
This cheeky crow was pictured hitching a lift on a bald eagle's back.
Fancying a free ride, the brave black bird landed on the wings of the much larger predator mid-flight.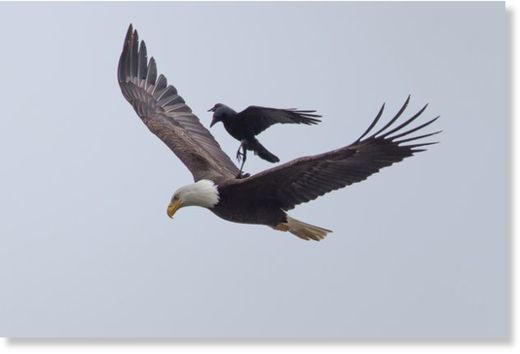 The surprise guest interrupted the bald eagle who was searching for an early morning snack.
Miraculously, the predator didn't even flinch and carried on as if nothing had happened.