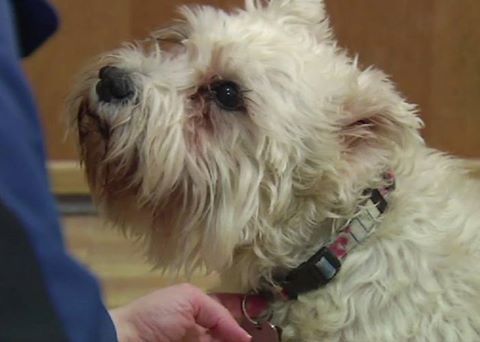 There's no denying the bond that develops between people and their pets.
A miniature schnauzer in Cedar Rapids proved that nothing, even distance, can break that bond.
Nancy Franck and her two miniature schnauzers, Sissy and Barney, live in southeast Cedar Rapids. Franck, however, has been staying 15 to 20 blocks away at Mercy Medical Center following a surgery.
She's been in the hospital for about two weeks.
Last Saturday Nancy's husband, Dale, was devastated when Sissy unexpectedly ran away from home
"We looked up and there was this dog that was just running across the lobby," said Mercy Security Officer Samantha Conrad.
It's a surprise visitor no one expected: a dog in a hospital. Security cameras caught it all. Just like anybody would, Sissy wandered through two automatic doors and strolls right into Mercy Medical Center.