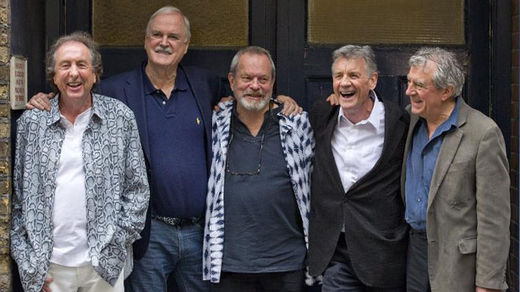 Cult British comedy troupe Monty Python promised Monday their long-awaited reunion shows in London would feature scantily clad dancers and astrophysicist Stephen Hawking - alongside the inevitable dead parrot.
The five surviving members of the group - John Cleese, Michael Palin, Terry Gilliam, Eric Idle and Terry Jones - open a 10-night residency at the O
2
Arena on Tuesday, their first live performances together since 1980.
The £4.5 million ($7.7 million, 5.6 million euros) show will see classic sketches interspersed with big song and dance numbers - no mean undertaking for men in their seventies.
"I'm quite worn out even after the first number," Palin, 71, told reporters on the eve of the opening night.
Rolling Stones frontman Mick Jagger, who at 70 is still leaping about the stage, filmed a skit for the Pythons in which he feigned surprise that they were still going.
"I mean, who wants to see that again?... A bunch of wrinkly old men trying to relive their youth, and make a load of money," Jagger said, tongue firmly in cheek.