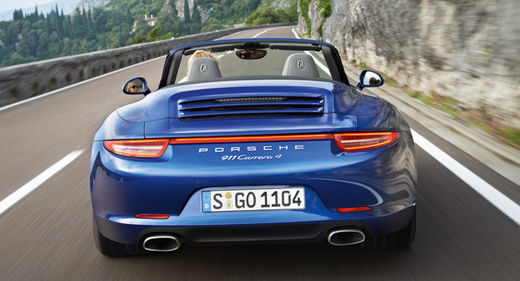 In August, the German carmaker delivered a total of 10,912 vehicles to customers around the world,
up 20.8 percent over the same month of last year
, while from the beginning of 2012,
Porsche
has sold 92,474 vehicles, which translates to an increase of 15.0 compared to the same period in 2011.
Last month, Porsche's U.S. sales reached 3,026 units, an increase of 38.6 percent compared to the same month of last year, while in China, the Stuttgart-based sports car manufacturer reported an increase of 28.4 percent to 2,882 sales.
Even in Europe, which is in a recession, the automaker was able to sell 2,830 vehicles in August, up 12.8 percent from last year.
In August, the new 911 sold 1,559 examples (
+29.5%
), the new Boxster roadster 850 units (
+32.0%
) and the Cayenne, 6,331 vehicles (
+36.0%
).