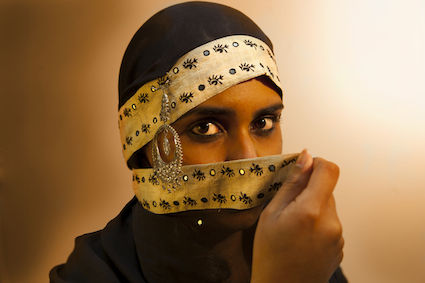 The next Muslim woman appointed to the government will wear the veil and walk four steps behind the prime minister.
David Cameron said he was surprised at Baroness Warsi's resignation over the Israeli bombardment of Gaza, as he had not given her permission to speak, let alone write a letter.
A Downing Street spokesman said: "We desperately want a Muslim lady in the government - it's very now - but the next one will have to be full burkha.
"She can come to meetings and sit in the corner. If she disagrees with something she can always move her eyes quickly from side to side. Or perhaps she could do a little feminine cough."
The spokesman added: "We've asked the Saudis if they can recommend anyone. We could give them 10 per cent off a tank, or something."