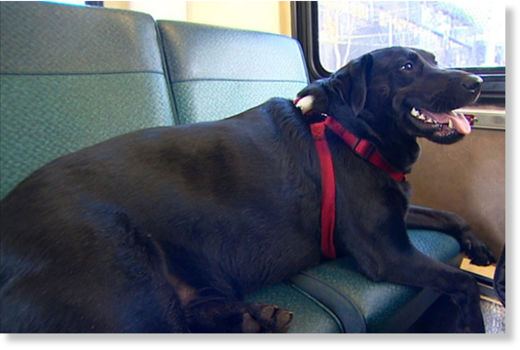 A black lab in Seattle has become a familiar face to bus drivers and passengers who have gotten used to the canine taking solo trips on public transport.
Commuters in the Belltown area said they have become accustomed to the sight of 2-year-old Eclipse climbing aboard the bus without human accompaniment and settling into a window seat before getting off at her destination -- the dog park.
"All the bus drivers know her. She sits here just like a person does," bus rider Tiona Rainwater told KOMO-TV. "She makes everybody happy. How could you not love this thing?"
Miles Montgomery, a local radio host tweeted pictures he took of Eclipse when he met the Labrador on the bus.