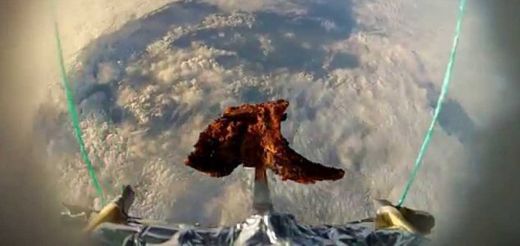 A lamb chop on a fork was sent in to suborbital space as part of a bizarre new book promotion exercise.
Author Nikesh Shukla and graphic artist Nick Hearne decided to undertake the stunt to help raise awareness for Shukla's appropriately titled book
Meatspace
.
The lamb chop was attached to a weatherballoon with a GoPro camera and sent soaring in to the heavens from a field in the Cotswolds. The rig took approximately 90 minutes to reach a height of 25,000 metres before the balloon burst.