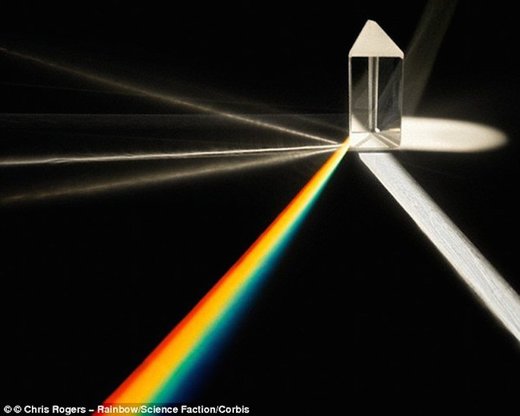 Researchers have suspected that spacetime is sensed in different ways
Physicists' model reveals different interactions based on particle energy
Thus, classical spacetime structure depends on energy of varying particles
Spacetime is often discussed as a unified mechanism—but what if were actually that different particles felt its existence in a different way, creating a 'rainbow' composed of many forms of spacetime?
Earlier hypotheses on this idea were formed from guesses, but now, physicists from the
University of Warsaw have used quantum theory to develop a model that supports ideas of a structure based on the energies of different particles.
When white light is passed through a prism, the rainbow on the other side reveals a rich selection of colours - and spacetime works in the same way, the researchers claim.
Just as a normal rainbow can be described in terms of varying wavelength, the physicists suggest the 'spacetime rainbow,' reflects the measure of energy differences.