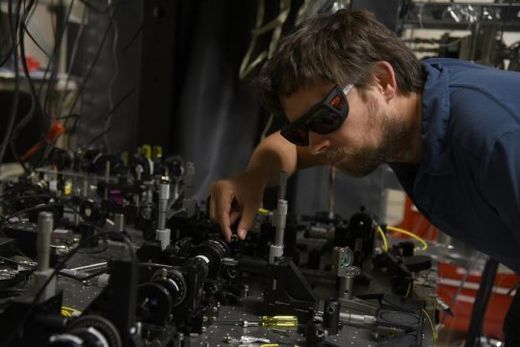 Einstein was wrong about at least one thing: There are, in fact, "spooky actions at a distance," as now proven by researchers at the National Institute of Standards and Technology (NIST).
Einstein used that term to refer to quantum mechanics, which describes the curious behavior of the smallest particles of matter and light. He was referring, specifically, to entanglement, the idea that two physically separated particles can have correlated properties, with values that are uncertain until they are measured. Einstein was dubious, and until now, researchers have been unable to support it with near-total confidence.
As described in a paper posted online and submitted to
Physical Review Letters
(
PRL
), researchers from NIST and several other institutions created pairs of identical light particles, or photons, and sent them to two different locations to be measured. Researchers showed
the measured results not only were correlated, but also--by eliminating all other known options--that these correlations cannot be caused by the locally controlled, "realistic" universe Einstein thought we lived in
. This implies a different explanation such as entanglement.