Comment:
In light of the news that Comet ISON is flaring spectacularly - something NASA scientists can't explain with their backwards theories about comets being 'dirty snowballs' and 'dust jets' - we're re-running this 2011 article on Electric Comets by David Talbott of Thunderbolts.
Check out the most recent photos of ISON... this comet's got wings!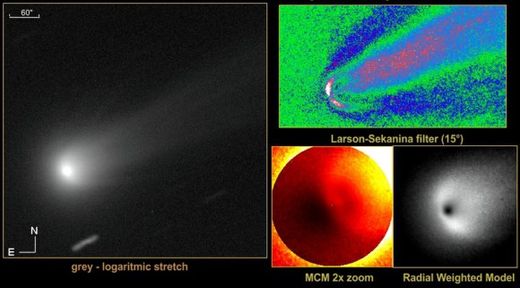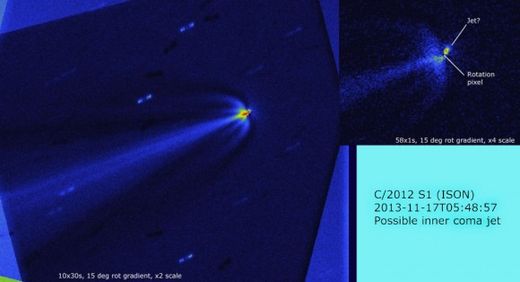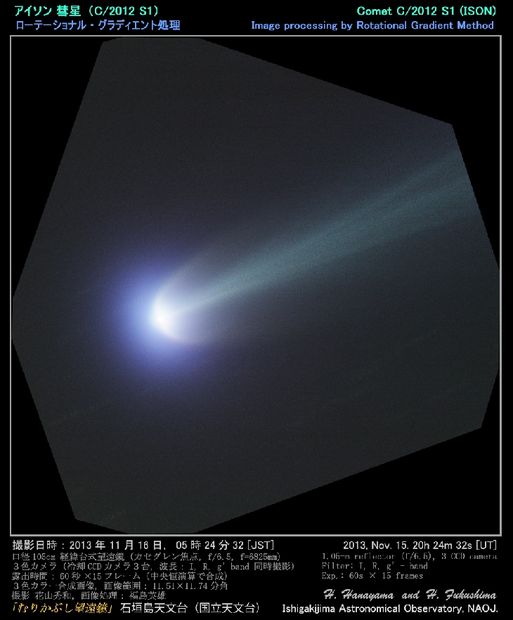 The comet Elenin, a subject of intense Internet discussion for several months, seems to have disappointed everyone. I speak here not just of the doomsayers, who were awaiting a frightful specter in recent weeks. You might think these folks would be happy that the celebrated intruder faded fast just when it was supposed to be reaching maximum activity. But in these strange times, Doomsday seems a lot more fun than a minor distraction in our cosmic neighborhood.
Also disappointed are the many scientists who expected a more impressive display from Elenin. That expectation seemed well founded based on the growing coma of Elenin in the months following its discovery in December, 2010. And prior space probes sent to comets helped to feed an illusion about the comet's size. The estimates appear to have missed the mark completely.
Strangely, the popular scientific media, insofar as they've shown any interest in Elenin, are satisfied to simply expose
the lunacy
of Internet fear-mongering. But is that really all we should be discussing here? Elenin has only one connection to "Doomsday." Like every comet, it reminds us of ancient memories of a truly terrifying and destructive Great Comet, the true source of comet fears and Doomsday anxiety - a verifiable cultural conditioning that has persisted for thousands of years. With every appearance of a comet the ancient fear resurfaces, but this fact adds nothing to scientific discussion of Elenin and its fate.