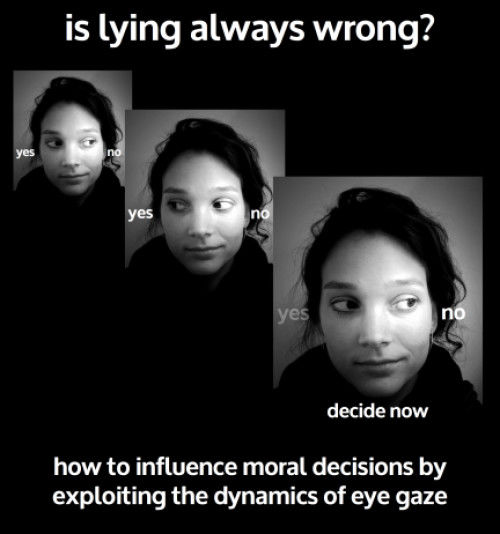 Our opinions are affected by what our eyes are focusing on in the same instant we make moral decisions.
Researchers at Lund University and other institutions have managed to influence people's responses to questions such as "is murder defensible?" by tracking their eye movements. When the participants had looked at a randomly pre-selected response long enough, they were asked for an immediate answer. Fifty-eight per cent chose that answer as their moral position.
The study shows that our moral decisions can be influenced by what we are looking at when we make the decision. Using a new experimental method, the researchers tracked participants' eye movements and demanded an answer when their eye rested on a randomly pre-selected answer.
The researchers, from the Division of Cognitive Science at Lund University, University College London (UCL) and the University of California, Merced, studied in real time how people deliberate with themselves in difficult moral dilemmas. The participants had no idea that the researchers were carefully monitoring how their gaze moved in order to demand an answer at the right moment. The results showed that the responses were systematically influenced by what the eye saw at the moment an answer was demanded.