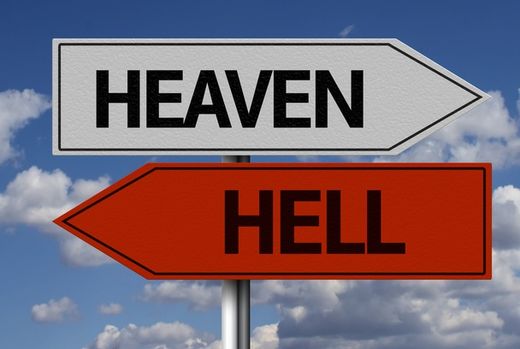 When my city-raised son was two, he'd scream
bus!
with full-bodied delight whenever he saw one. It's quite possible that his yet-to-be-conceived youngest child won't learn that word, nor ever ride in a "taxi," "shuttle," or "vanpool." These fine gradations for types of shared vehicles will disappear
much like telephone booths
from city streets - and not to be replaced by the likes of Zipcar, Car2go, or Lyft. Rather, it is the
fully autonomous car
that is going to be game-changing. But it is a future with two trajectories: heaven and hell.
Let's start with the hell scenario, in which we all own driverless cars that do all our errands for us. To see the impact of our worst nature, consider a typical day owning an autonomous car. I have a breakfast meeting in Harvard Square, so my fully autonomous vehicle - my FAV - drops me off then sends itself back home to park for free. I schedule the FAV to return at 9:30 a.m., but I don't rush out because the car will just circle the neighborhood until I tell it "I'm here!" Later on, my son decides to go to a friend's house two miles away, but instead of riding his bike the family FAV takes him there and comes back. As I get a friend a gift at a hand-made jewelry shop, my FAV circles the block for 15 minutes. Rather than trip-chaining to get the dry cleaning, we send the FAV out anytime to pick it up (an employee places the cleaned and pressed clothes in my car for me). Ditto for our take-out dinner.