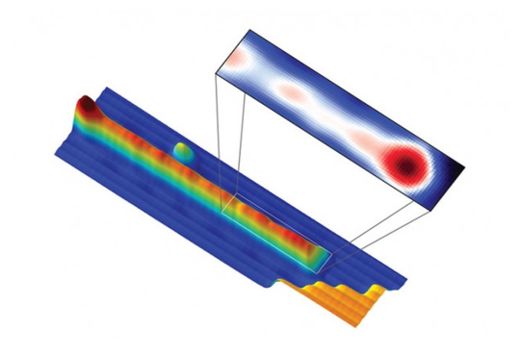 Scientists from Princeton University have discovered an unusual new type of particle that is essentially its own antiparticle - behaving simultaneously like matter and antimatter, according to a new study currently appearing in the online edition of the journal
Science
.
The particle, which is known as a Majorana fermion, was detected and imaged using a two-story-tall microscope floating in an ultralow-vibration lab, the researchers explained. Not only is the discovery "an exciting step forward for particle physics, explained Macrina Cooper-White of
The Huffington Post
, but it could also impact quantum computer development.
"This is the most direct way of looking for the Majorana fermion since it is expected to emerge at the edge of certain materials," Princeton physics professor and lead investigator Ali Yazdani said in a
statement
Thursday. "If you want to find this particle within a material you have to use such a microscope, which allows you to see where it actually is."