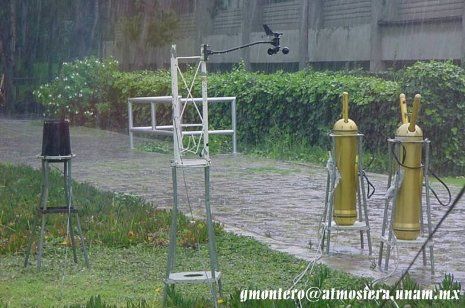 Five years ago, a research team at Michigan Technological University and Universidad Nacional Autanoma de Mexico (National University of Mexico)
detected tiny, super-fast raindrops
. The finding was unexpected—small drops fell much faster than expected—and now this
unexpectedly fast-falling rain has been verified
.
Not only do these small raindrops fall faster than expected, they fall faster than they should be able to alone
. As an object falls, two forces clash: Gravity pulls it down while air resists. Where the force of gravity matches the force of air resistance, the object reaches its "terminal speed." While the name sounds final, it's not. These small raindrops move faster—they are "super-terminal" raindrops.
Study co-author Alex Kostinski, a professor of physics at Michigan Tech, says confirming the speed was exciting, but not the most surprising result.
"What was so surprising
was
just how many drops violated the speed limit
, so to speak," he says.
Over five months, the research team found super-terminal raindrops in all six rain storms they studied at a site just outside Charleston, S.C. Of the 1.5 million raindrops measured, all drops 0.8 mm and larger fell at expected speeds—and for drops sized 0.3 to 0.8 mm, 30 to 60 percent of them fell at super-terminal speeds.