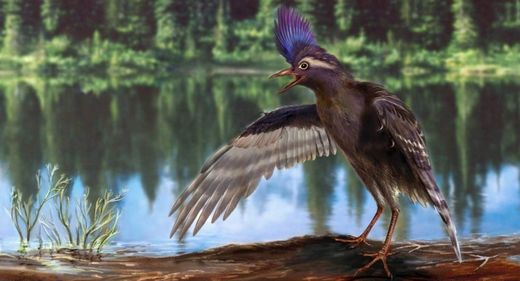 The fossilized discovery in China of modern birds' oldest relative puts their origin six million years earlier than previously thought.
The fossils of the oldest known ancestor of modern birds, found by paleontologists in China, has prompted scientists to rethink the date of the first appearance of the
Ornithuromorpha
clade of birds, which includes all modern species.
As a result of the discovery, the date has jumped back by around six million years to 130.7 million years ago, a team led by researchers from the Institute of Vertebrate Paleontology and Paleoanthropology in Beijing announced on Tuesday.