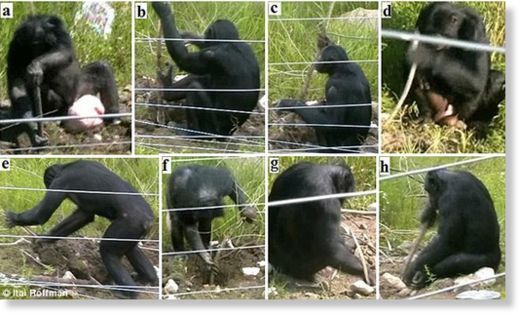 They are our closest living relatives in the animal kingdom and now it seems bonobos may actually be far more human-like than we ever believed.
The great apes, which are cousins of chimpanzees, have been seen creating and using tools much like our early human ancestors.
Researchers have reported witnessing bonobos modifying branches to create spears and using antlers and rocks as daggers, scrapers, shovels and hammers.
They claim their skills with these tools resembles the techniques attributed to the Oldowan stone tool culture that appeared in ancient humans living between 2.6 million and 1.7 million years ago.