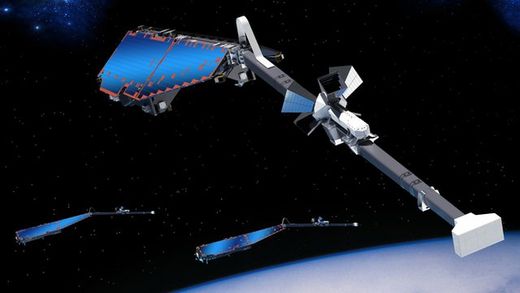 The trio of European Space Agency (ESA) satellites left the Plesetsk Cosmodrome at 12:02 GMT, riding a Rockot vehicle.
They are expected to be deployed at an altitude of 490km, in a polar orbit, shortly after 13:30 GMT.
Swarm's data should help scientists understand better how the field is generated, and why it appears to be weakening.
The strength has fallen by some 15% in the past two centuries. The movement of the north geomagnetic pole has also accelerated.
Researchers have speculated that Earth may be on the cusp of a polarity reversal, which would see the direction of the field flip end to end. North would become south, and vice versa.
This has not happened for 780,000 years, but the phenomenon has nonetheless been a regular occurrence through geological time.