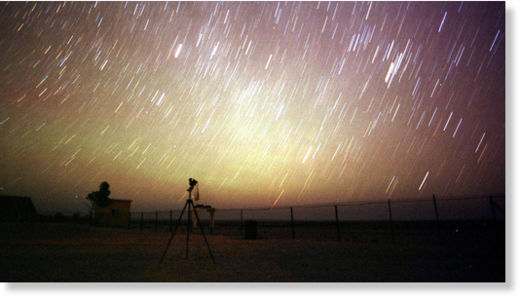 A stunning fireworks show will be thrown by Mother Nature overnight on Tuesday, as the Leonid meteor shower sends out a series of spectacular fireballs and shooting stars. The annual lights show contains some of the fastest meteors in existence.
"Leonids travel at speeds of 71 km (44 miles) per second, and are considered to be some of the fastest meteors out there," NASA said in a statement.
Skywatchers hoping to see the light show with their own eyes are in luck, according to NASA, which says that a "waxing-crescent moon will set before midnight, leaving dark skies to view these bright and colorful meteors."
Those who want a front-row seat should head outdoors at around midnight, local time, says NASA.