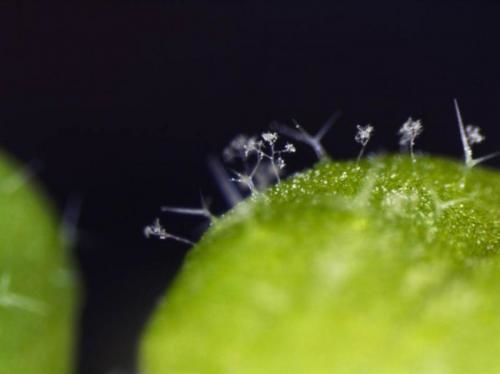 Proteins form either small or large networks to perform their functions. How these protein networks are subverted by pathogens, has been investigated on a plant model by a research team headed by Technische Universität München. Distinct pathogens like fungi and bacteria were found to use the same tactic,
launching targeted attacks on highly networked proteins that have multiple functions
. The researchers' findings are published in the current issue of
Cell Host & Microbe
.
Proteins are responsible for practically all vital functions in an organism. For example, they catalyze metabolic reactions, forward signals, transport particular substances and control immune system responses. Researchers established some years ago that proteins do not function independently of each other, but instead form complex networks.
"When you examine the
protein networks
, you find many similarities with
online social networks
," says Dr. Pascal Falter-Braun from TUM's Chair of Plant Systems Biology. "Some proteins are good networkers that maintain contact with many other
protein
molecules, while others are less interactive."