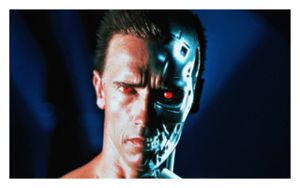 Homo sapiens
were not always so special. In the ancient past, other human forms lived beside us. The Neanderthals in Eurasia. Small, hobbit-like humans in Indonesia. The mysterious Denisovans in the Ural mountains.
But our time alone may be nearing its end. Through the power of technology, humans are set to take on the role of Intelligent Designer. We can upgrade ourselves and surmount evolution. Ultimately, we can become entirely new beings that set the stage for a posthuman future.
The scenario has played out for decades in science fiction but the prospect is raised more seriously by
Yuval Noah Harari
, an Israeli historian, in his latest book,
Sapiens
. In it he sees trouble ahead.
The latest human enhancements will be accessible only to the rich, leading to a 21st-century society more unequal than any that came before.
The revolution Harari has in mind is borne of engineering and exploits mechanical, electronic, chemical and genetic progress. In place of treatments that correct biological deficits, like failing hearts, poor hearing and weak eyesight, will be procedures that improve on natural performance, making the fortunate recipients biologically better than the rest.
"In the 20th century, the main task of medicine was to bring everybody to a certain level of health and capability. It was by definition an egalitarian aim," Harari told the Guardian. "In the 21st century medicine is moving onwards and trying to surpass the norm, to help people live longer, to have stronger memories, to have better control of their emotions. But upgrading like that is not an egalitarian project, it's an elitist project. No matter what norm you reach, there is always another upgrade which is possible."