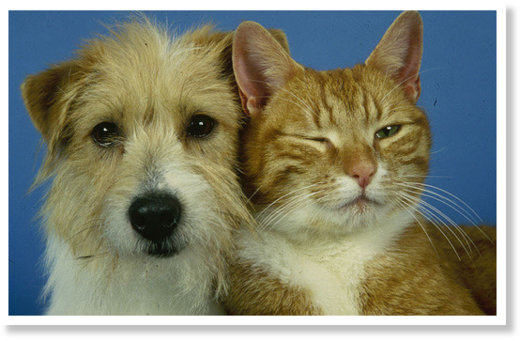 Dog owners are happier, more conscientious and less neurotic than cat owners, according to researchers at Mahattanville College, New York.
In a new study,
Is Happiness a Warm Puppy? Examining the Relationship between Pets and Well-Being
, academics surveyed 263 people in order to investigate the relationship between pet ownership and subjective well-being,
The results indicated that pet owners did not significantly differ from non-pet owners when it came to levels of happiness, positive emotions, negative emotions or major personality traits.
However, pet owners were found to be more satisfied with life than non-owners - and dog owners scored higher than cat owners on all measures of well-being.
Researchers said: "It's unclear whether the lack of differences between pet owners and non owners are due to adaptation to pet ownership or if pets do not have a strong effect on well-being.