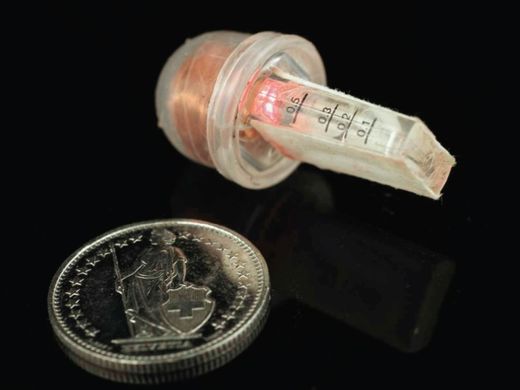 A system that uses brain activity to switch on genes with light
could give new meaning to the phrase 'mind over matter'. The set-up, which was tested in mice, might one day allow human patients to pre-empt pain or seizures by recognizing brain activity that signals the onset of these phenomena and intervening to stop them.
The findings, reported on 11 November in
Nature Communications
, are another advance in the burgeoning field of
optogenetics, which uses light to control the activity of genes.
But whereas many experimental systems still require an outside power source, the team led by Martin Fussenegger, a bioengineer at ETH Zurich in Switzerland, used the brain's own electricity - picked up by means of electroencephalography (EEG) - to provide power through a daisy-chain of signals.