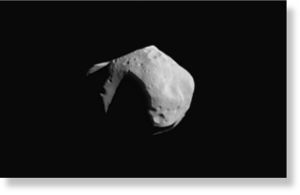 The Catalina Sky Survey (CSS) has just been awarded an additional $4.1 million, in funds from the American space agency. The money will be used to improve the effort's ability to discover near-Earth objects that could pose a risk to our planet.
Based at the University of Arizona in Tucson (UAT), the CSS is constantly scanning the night sky in search of indications that asteroids or meteorites are heading this way. Lately, astronomers have begun warning governments that they would do well to invest in planetary defense systems.
There is currently no way of deflecting an asteroid on final approach to Earth, so the best hope we have of surviving such a potential encounter is to act with plenty of time to spare. In turn, this implies discovering the potential threat well in advance.
By awarding these new funds, NASA has taken a much-needed step in this direction. With this monetary influx, the CSS will be upgraded and capable of conducting surveys until 2015.
Last year alone, astronomers working with this survey were able to discover 586 asteroids, which is the equivalent of nearly two thirds of all near-Earth objects discovered last year around the world.
The CCS was even able to track an asteroid as it was heading towards Earth. It kept tabs on the space rock until it entered Earth's atmosphere, and then crashed somewhere in the northern parts of Sudan.