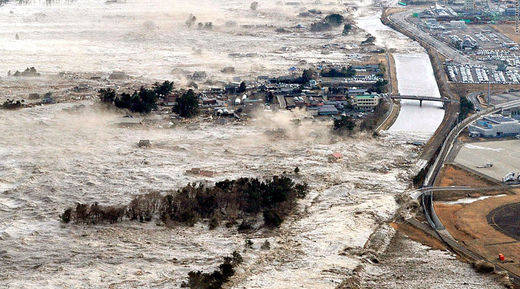 The world geological community is warning that
today's seismic activity on our planet is nothing compared with what's to come
.
Over the past three years, Pakistan, for example, has been hit by dozens of earthquakes. In March 2005, 80,000 people died under the rubble there. On October 30, the last time nature went on the rampage, there were hundreds of victims. Tens of thousands of people drowned during an overwhelming Asian tsunami at the end of 2004. China and Afghanistan have been rocked by quakes again more recently.
These natural disasters, which have swept our planet in recent years, indicate that
the world has entered an era not only of a political, but also of climatic instability
. Most scientists - biologists and environmentalists - tend to blame the human race for the catastrophic climate change on the Earth. No doubt, the greenhouse effect due to industrial activity plays a considerable role in global warming, but there are other reasons worth considering.
The Earth is rotating around its own axis slower
. The International Earth Rotation Service has regularly added a second or two to the length of a 24-hour day in recent years.