Herds of wooly mammoths once shook Earth beneath their feet, sending humans scurrying across the landscape of prehistoric Ohio. But then something much larger shook Earth itself, and at that point these mega mammals' days were numbered.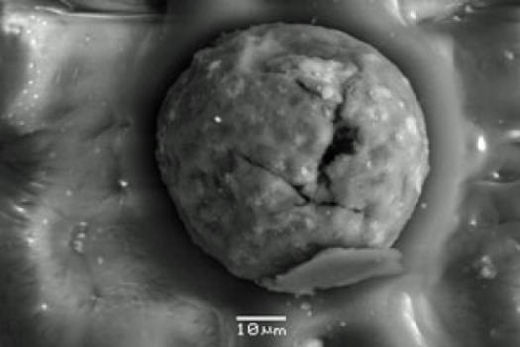 Something -- global-scale combustion caused by a comet scraping our planet's atmosphere or a meteorite slamming into its surface -- scorched the air, melted bedrock and altered the course of Earth's history. Exactly what it was is unclear, but this event jump-started what Kenneth Tankersley, an assistant professor of anthropology and geology at the University of Cincinnati, calls the last gasp of the last ice age.
"Imagine living in a time when you look outside and there are elephants walking around in Cincinnati," Tankersley says. "But by the time you're at the end of your years, there are no more elephants. It happens within your lifetime."
Tankersley explains what he and a team of international researchers found may have caused this catastrophic event in Earth's history in their research, "Evidence for Deposition of 10 Million Tonnes of Impact Spherules Across Four Continents 12,800 Years Ago," which was published in the
Proceedings of the National Academy of Sciences.
This research might indicate that it wasn't the cosmic collision that extinguished the mammoths and other species, Tankersley says, but the drastic change to their environment.
"The climate changed rapidly and profoundly. And coinciding with this very rapid global climate change was mass extinctions."