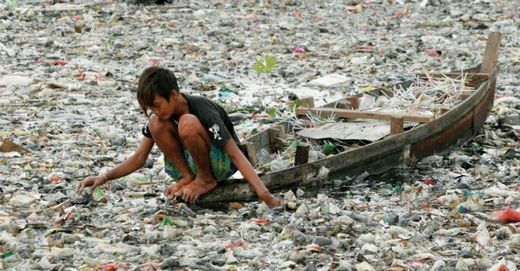 One of the biggest problems facing the earth, plastic pollution, could soon meet its match if students at Yale University are able to breed
a recently discovered plastic-eating fungus
on a large scale.
Plastic pollution, exemplified by the giant floating
island of trash the size of Texas
in the Pacific ocean, is highly detrimental to the world's ecosystem because it breaks down extremely slow. In fact, according to the
National Center for Biotechnology Information
, plastic doesn't actually biodegrade:
"Plastics do not biodegrade, although, under the influence of solar UV radiations, plastics do degrade and fragment into small particles, termed microplastics."
This presents humans with a challenge that must soon be met, considering much of our plastic trash ends up in the ocean where it breaks down into toxic microplastics, winding up in sea life. Not only is this dangerous to the sea life, but it's also dangerous to people because we end up consuming these very fish which we are poisoning with our trash.