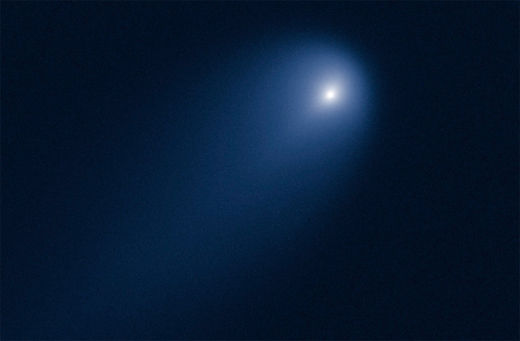 A small but incredibly bright comet heading toward the sun could do more than dazzle Earth's skies when it arrives later this year. Scientists say Comet ISON, already shedding dust at the prodigious rate of about 112,000 pounds per minute, could spark an unusual meteor shower.
Computer simulations predicting the location and movement of the comet's dust trail show Earth will be passing through the fine-grained stream around Jan. 12, 2014.
Some of the particles, which are smaller in diameter than a red blood cell, should be pushed back by the pressure of sunlight, allowing them to be captured by Earth's gravity when the planet plows through the largely invisible stream.