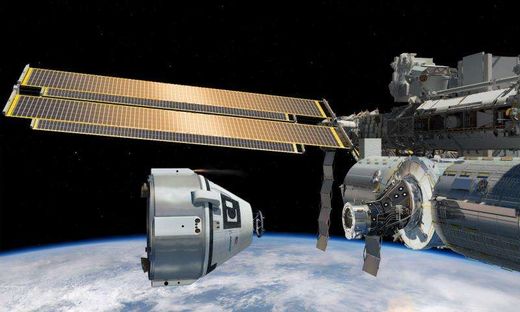 NASA ordered the
first ever commercial human spaceflight mission
from Boeing. NASA's Commercial Crew Program (CCP) office gave the first commercial crew rotation mission award to the Boeing Company to launch its CST-100 astronaut crew capsule to the ISS by late 2017, so long as the company satisfactorily meets all of NASA's human spaceflight certification milestones.
Thus begins the history making new era of commercial human spaceflight. "This occasion will go in the books of Boeing's nearly 100 years of aerospace and more than 50 years of space flight history," said John Elbon, vice president and general manager of Boeing's Space Exploration division, in a statement. "We look forward to ushering in a new era in human space exploration."
Boeing was awarded a $4.2 Billion contract
in September 2014 by NASA Administrator Charles Bolden to complete development and manufacture of the CST-100 'space taxi' under the agency's Commercial Crew Transportation Capability (CCtCap) program and
NASA's Launch America initiative
.