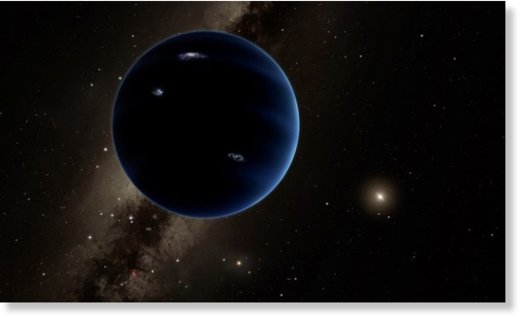 A century after observatory founder Percival Lowell speculated that
a 'Planet X' lurks
at the fringes of the Solar System, astronomers say that they have the best evidence yet for such a world. They call it Planet Nine.
Orbital calculations suggest that Planet Nine, if it exists, is about ten times the mass of Earth and swings an elliptical path around the Sun once every 10,000 - 20,000 years. It would never get closer than about 200 times the Earth - Sun distance, or 200 astronomical units (au). That range would put it far beyond Pluto, in the realm of icy bodies known as the Kuiper belt.
No one has seen Planet Nine, but researchers have inferred its existence from the way several other Kuiper belt objects (KBOs) move. And given the history of speculation about distant planets (see
'Solving for X'
), Planet Nine may end up in the dustbin of good ideas gone wrong.