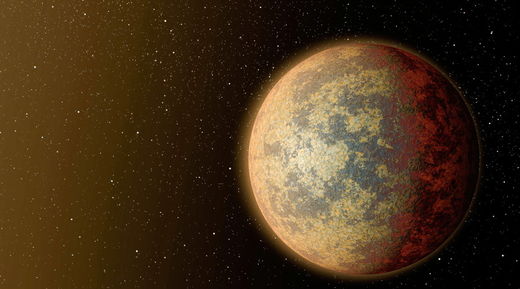 Astronomers from the University of Geneva (UNIGE) and members of the NCCR PlanetS have teased out a
secret planetary system hiding in the arms of Cassiopea, just 21 light years away from us. The remarkable system, named HD219134, hosts one outer giant planet and three inner super-Earths, one of which transits in front of the star. The transiting super-Earth has a density similar to the Earth's.
It is by far the closest transiting planet known today. It provides the ideal candidate for follow-up studies and a deeper understanding of planetary formation, internal composition, and atmospheres. The system is so close that astronomers already dream about taking pictures of the new "Stars."
HARPS-N, the northern twin sister of the famous planet hunter HARPS, designed and built by an international consortium led by researchers at the Geneva University and installed at the Telescopio Nazionale Galileo on the La Palma island, just unveiled an exceptional planetary system around HD219134. The star, a 5th magnitude K dwarf, slightly colder and less massive than our Sun, is so bright that we can follow her with a naked eye from dark skies, next to one leg of the W-shape Cassiopeia constellation, all year round in our boreal hemisphere.
The cortege of planets is composed of three mostly rocky super-Earths and an outer giant planet, a configuration reminiscent of our own Solar System.