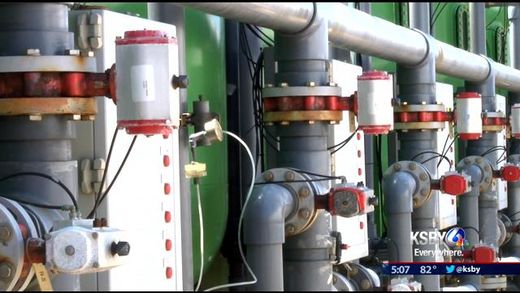 San Luis Obispo County Supervisors are looking to the only new water source in the county, the desalination plant at PG&E's Diablo Canyon Power Plant.
This desal facility can produce nearly a million gallons of water a day,
operating for the past 30 years. However, the drinkable water it is making, is only used at the power plant.
"It is our drinking water, it is the water we use in the kitchen, we operate it in the plant, it is all the water we use on site," says Tom Jones, who oversees the desal facility at the power plant. "The water started in the Pacific, went through our water treatment plant -- it is a water desalination facility.
We removed the salt from it and other impurities, and we pump it up the hill here were we store five million gallons of it for plant use.
The harsh drought leaving a dry mark on the state, officials say this water can be used for much more than the plant's uses.
"We could pump this to a treatment facility or build a separate treatment facility here and tie it into other existing water systems," says Jones.