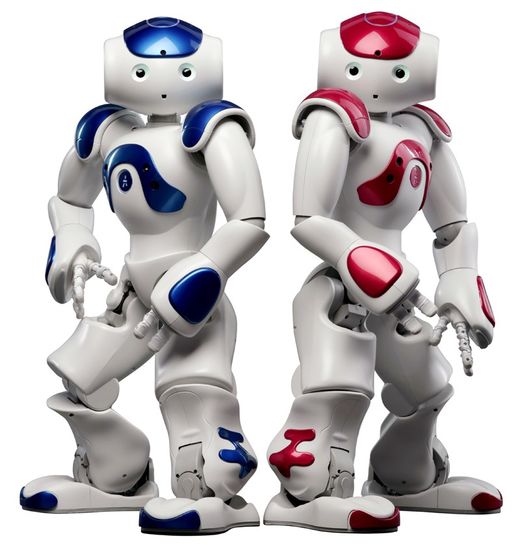 A trio of Nao robots has passed a modified version of the "wise man puzzle" and in so doing have taken another step towards demonstrating self-awareness in robotics.
The feat was demonstrated at the Rensselaer Polytechnic Institute in New York to the press prior to a presentation to be given at next month's RO-MAN conference in Kobe, Japan.
The wise-men puzzle is a classic test of self awareness, it goes like this: A king is looking for a new wise man for counsel so he calls three of the wisest men around to his quarters. There he places a hat on the head of each of the men from behind so they cannot see it. He then tells them that each hat is either blue or white and that the contest is being done fairly, and that the first man to deduce the
color
of the hat on his own head wins. The only way the contest could be conducted fairly would be for all three to have the same color hat, thus, the first man to note the color of the hats on the other two men and declare his to be the same color, would win.