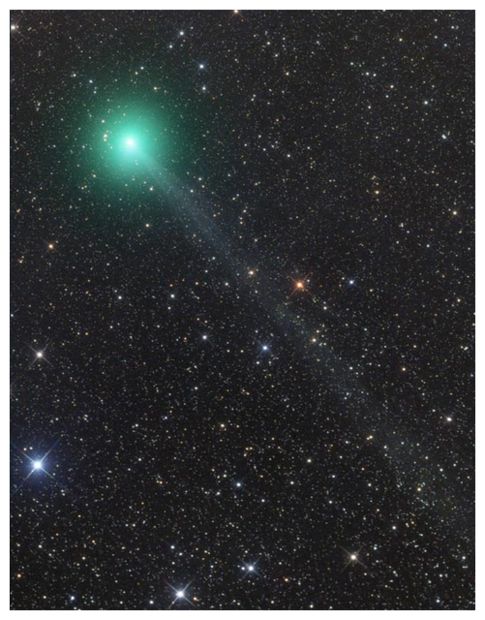 A new Comet Lovejoy, designated C/2014 Q2, is
heading our way out of deep space and out of the deep southern sky.
It may brighten to 5th magnitude from late December through much of January as it climbs into excellent viewing position for the Northern Hemisphere, high in the dark winter night.
This is Australian amateur Terry Lovejoy's fifth comet discovery. He turned it up at 15th magnitude in Puppis last August, in search images that he took with a wide-field 8-inch scope. It hasn't moved very much since then - it's still in Puppis as of December 11th - but it's hundreds of times brighter now at visual magnitude 6.8, reports David Seargent in Australia. On the 9th "I saw it easily using a pair of 6x35 binoculars," he writes. Using a 4-inch binocular telescope at 25×, he says it was a good 8 arcminutes wide with a strong central condensation and no visible tail.
And it's picking up speed across the sky for a long northward dash.