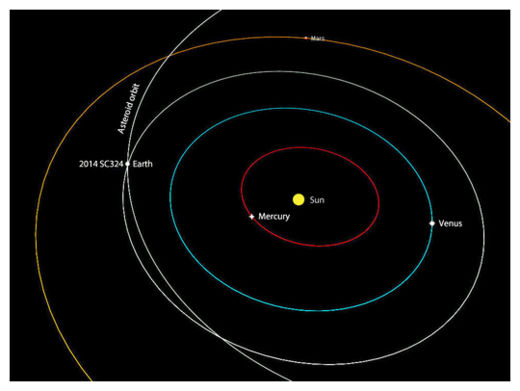 What a roller coaster week it's been. If partial eclipses and giant sunspots aren't your thing, how about a close flyby of an Earth-approaching asteroid?
2014 SC324
was discovered on September 30 this year by the
Mt. Lemmon Survey
high in the Catalina Mountains north of Tucson, Arizona.
Based on brightness, the tumbling rock's size is estimated at around 197 feet (60-m), on the large side compared to the many small asteroids that whip harmlessly by Earth each year.