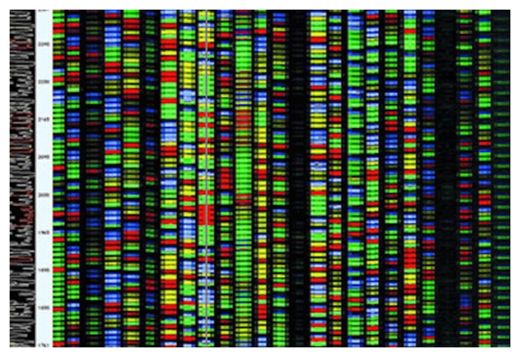 In an attempt to ensure that gene sequencing, medical diagnoses, and personalized therapies of the future are as accurate as possible, the
National Institute of Standards and Technology (NIST)
has released
the first human DNA "measuring stick" to serve as a point of reference.
According to
Engadget
, the sample genome was thoroughly tested, and will serve to let scientists know whether or not they are making basic mistakes and that their findings can be trusted. NIST hopes that the reference material will enhance the accuracy and reliability of genetic research.
Officially known as NIST RM 8398, the reference material can let a laboratory ensure that the equipment, chemistry, and data analysis involved in determining the patterns in a person's DNA are performing adequately, the Institute said. It also establishes technical benchmarks needed to enable the widespread clinical application of whole genome sequencing.
A prototype version of NIST RM 8398 is already in use. Created in November 2013, the reference genome has been used by the US Food and Drug Administration (FDA) to certify and approve one of the first commercially available high-throughput DNA sequencers.