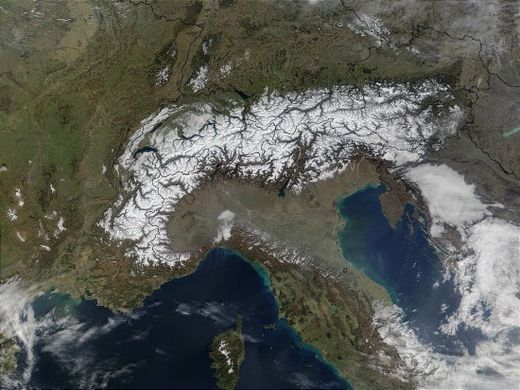 It is a commonly held belief that events on Earth progress according to cycles.
One of the principle tenets of Electric Universe theory is that Earth and the Solar System have experienced catastrophic reordering and resurfacing perhaps as little as 5000 years ago. The time varies, but most adherents to the theory consider 10,000 years ago to be as far back as we need to look for the events to have occurred.
Prevailing geological theories state that it took millions, if not billions, of years to arrange the scenery on our planet. Mountains rise in response to mechanisms that are so slow as to be undetectable over all the millennia of human history: the Himalayas, the Alps, and the Rocky Mountains, for example, retain the shapes that were visible to ancient nomadic tribes that wandered the continents in ages past.
The seas, it is said, have not left their basins in time spans that have no meaning to the human mind. The Atlantic Ocean has bridged the distance between Africa, Europe, and the Americas for a period greater than the human species has existed on Earth.
Rivers, deserts, canyons - all appear to our modern eyes just as they would have appeared to Alexander the Great, Goyathlay, Sargon, or Khufu. The cyclic processes of erosion or sediment deposition are the same today as they were long ago. Most of the current methods for dating artifacts, geologic layers, or fossils are dependent on that hypothesis of gradual, uniform action.
What if the uniformitarian hypothesis is incorrect? What would be the ramifications if carbon dating, potassium-argon, or the so-called "geologic column" were not reliable windows to the past? What if the topography of Earth was created in a period of time so short that ancient civilizations were able to record it? What meaning would the Neolithic, or the Jurassic, or the Precambrian eras have?