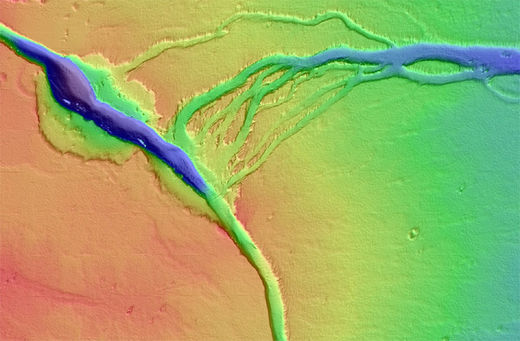 Trying to understand the ancient climate of our own planet is hard enough, but to understand Mars' climatic history, planetary scientists have had to turn to a rather inventive method of climate forensics.
In case you didn't get the memo, Mars used to be a lot wetter than it is now; water flowed across its surface and vast lakes - or even seas - used to cover huge swathes of land. But as the red planet's atmosphere was stripped away by the solar wind, global air pressure plummeted, leaving Mars to freeze-dry. The liquid water froze into the crust and sublimated while any atmospheric moisture was lost to space.
However, the biggest puzzle for scientists isn't necessarily why Mars is now so dry now, but how it was able to sustain liquid water on its surface at all.