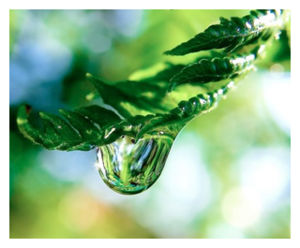 Like higher organisms, plants appear able to make complex decisions. A new study shows that plants may be able to initiate a survival mechanism by aborting their own seeds to prevent parasite infestation.
Plants have previously been shown to draw alternative sources of energy from other plants. Plants influence each other in many ways and they communicate through "nanomechanical oscillations" vibrations on the tiniest atomic or molecular scale or
as close as you can get to telepathic communication
. Plants exhibit intelligence with an intrinsic ability to process information from several type of stimuli that allows optimal decisions about future activities in a given environment.
Stefano Mancuso from the International Laboratory of Plant Neurobiology at the University of Florence, Italy, and his colleagues are starting to apply rigorous standards to study plant hearing (
Trends in Plant Sciences, vol17, p323
). Their preliminary results indicate that corn roots grow towards specific frequencies of vibrations. What is even more surprising is their finding that
roots themselves may also be emitting sound waves
. For now, though, we have no idea how a plant might produce sound signals let alone how they might detect them.
Scientists from the Helmholtz Center for Environmental Research (UFZ) and the University of Gottingen have now shown from their investigations on Barberry (
Berberis vulgaris
), that it is is able to abort its own seeds to prevent parasite infestation.
The results, as reported in a news release, are the
first ecological evidence of complex behaviour in plants
. They indicate that this species has a structural memory, is able to differentiate between inner and outer conditions as well as anticipate future risks, scientists write in the renowned journal
American Naturalist
-- the premier peer-reviewed American journal for theoretical ecology.