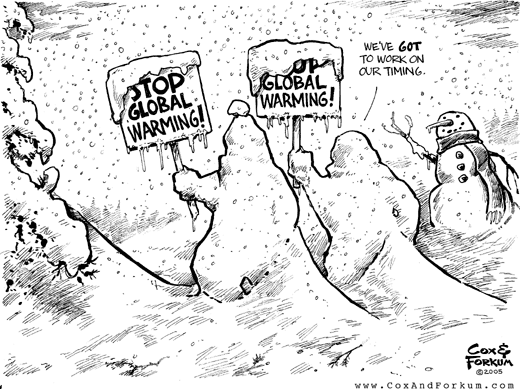 Climate scientists have put forward the ninth major explanation for the 17-year pause in global warming: it's just a coincidence.
According to a paper co-authored by NASA scientist Gavin Schmidt, the lack of warming since the late 1990s is mere coincidence and does not disprove the theory that humanity's burning of fossil fuels for energy is warming the planet.
"Here we argue that a combination of factors, by coincidence, conspired to dampen warming trends in the real world after about 1992," wrote Schmidt and his colleagues.
"Nevertheless, attributing climate trends over relatively short periods, such as 10 to 15 years, will always be problematic, and it is inherently unsatisfying to find model - data agreement only with the benefit of hindsight," Schmidt's paper continued.
The "coincidence" argument is the ninth major explanation pushed by climate scientists to explain why the Earth stopped warming - and has even cooled slightly - in the last 17 years or so.