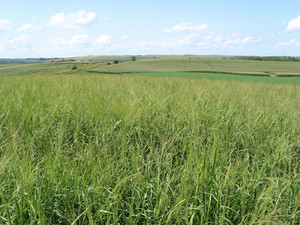 ©USDA-ARS via PNAS
Switchgrass is farmed for ethanol production in Nebraska. The crop produces 540 percent more energy than it takes to grow and refine, a new study says.
Ethanol made from a prairie grass shows promise as a viable fuel that could be much more environmentally friendly and energy-efficient than corn ethanol, a new study says.
Ethanol is often touted as a cleaner-burning gasoline alternative that lessens dependence on oil.