University of Michigan researcher Josep M. Pares is part of a team that has discovered the oldest known remains of human ancestors in Western Europe.
The find shows that members of the genus Homo, to which modern humans belong, colonized the region much earlier than previously believed. Details of the discovery were published in the March 27 issue of the journal
Nature
.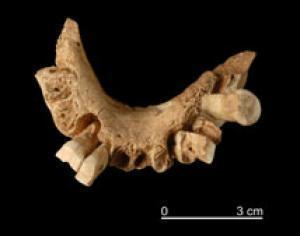 ©EIA/Jordi Mestre
Top view of the mandible ATE 9-1.