A 25-million-year-old fossilized skeleton of a kangaroo is shedding new light on the evolution of the iconic Australian animal, scientists say.
The nearly complete specimen reveals a creature that once plucked fruit from Australian rain forests and bounded on all fours like a modern-day possum.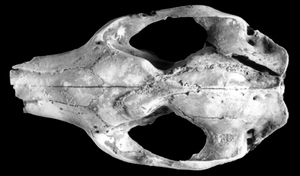 ©La Trobe University
A 25-million-year-old skull is part of what scientists say is one of the oldest and most complete kangaroo fossils ever found.