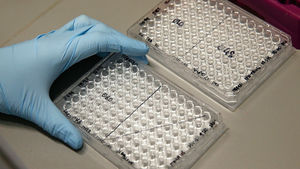 Dong-Pyou Han, a 58-year-old former Iowa State University researcher, was sentenced to prison for almost five years for faking the results of an HIV vaccine experiment - the "success" of which led to millions of dollars in government grants.
Han, 58,
spent millions of dollars in federal grants to fund years of work on his research, which was considered groundbreaking at the time.
Other researchers at Iowa State scrutinized and called into question his apparently miraculous findings related to HIV, the virus that causes AIDS.
Han eventually admitted to mixing human antibodies into rabbit blood to make his vaccine appear more effective in test animals, forcing him to resign his university position in 2013