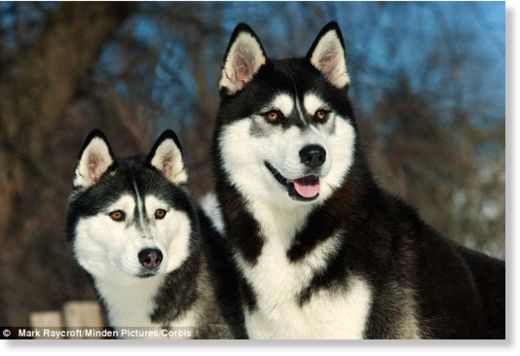 It was thought humans first tamed the ancestors of domestic dogs in the Ice Age, between 10,000 and 20,000 years ago.
But a new study has found our canine sidekicks have been our best friend for much longer.

A team of Swedish scientists discovered a divergence in the species may have occurred up to 40,000 years ago based on the genetic analysis of an ancient wolf bone.
To early humans, the first domesticated wolves were hunting companions, fighting animals and beasts of burden.
As they bred the animals, selecting those that best met their needs, the domestic and wild breeds diverged, and the animals' genetic code became less and less similar.