A team of astronomers led by Cambridge University have taken pictures of the stars that are sharper than anything produced by the Hubble telescope, at 50 thousandths of the cost.
The researchers, from the University of Cambridge and the California Institute of Technology (Caltech), used a technique called "Lucky Imaging" to take the most detailed pictures of stars and nebulae ever produced - using a camera based on the ground.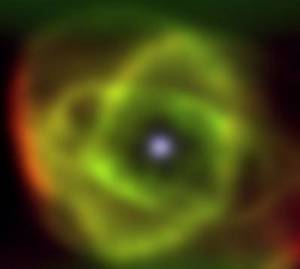 ©NASA
Standard telescope view
Images from ground-based telescopes are usually blurred by the Earth's atmosphere - the same effect that makes the stars appear to twinkle when we look at them with the naked eye.
The Cambridge/Caltech team, however, surpassed the quality of images taken from space by using a high-speed camera to take numerous images of the same stars at a rate of 20 frames per second. Because of fluctuations in the atmosphere, some of these were less smeared than others. The team then used computer software to choose the best images, and these were combined to create pictures far sharper than anything that has been taken from space.