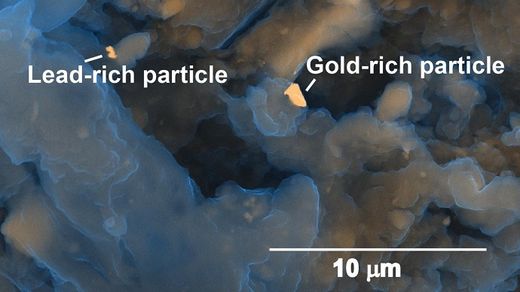 Scientists are perusing poop at America's wastewater treatment facilities for gold, silver, copper and other useful metals. The sewage from one million people
could net $13 million in metals each year
, all while making fertilizer more efficient.
More than seven million dry tons biosolids (read: poop) are generated in the US annually by more than 16,500 municipal wastewater treatment facilities. And that sewage contains metals that people ingest and otherwise flush down the toilet, or rinse out in the laundry and shower.
"There are metals everywhere," Dr. Kathleen Smith of the US Geological Survey (USGS) said in a
statement
, noting that they are "in your hair care products, detergents, even nanoparticles that are put in socks to prevent bad odors."