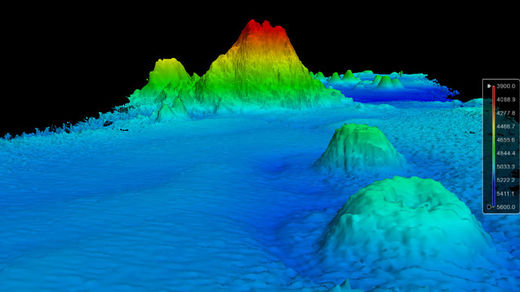 Scientists have uncovered a giant mountain in the Pacific Ocean, with the summit of the seamount rising 1,100 meters from the 5,100-meter-deep ocean floor. The discovery was made around 2,600 kilometers south of Hawaii.
It was
uncovered
in mid-August by a research team, which was led by NOAA and University of New Hampshire scientist, James Gardner. The team was aiming to try and map the outer limits of the US continental shelf.
Gardner was surveying one of least known parts of the central Pacific Ocean, which was around 300 kilometers south east of uninhabited Jarvis Island.
However, the seamount, which has yet to be named, appeared "out of the blue."