Instead of being driven to extinction by death from above, dinosaurs might have ultimately been doomed by death from below in the form of monumental volcanic eruptions.
The suggestion is based on new research that is part of a growing body of evidence indicating a space rock alone did not wipe out the giant reptiles.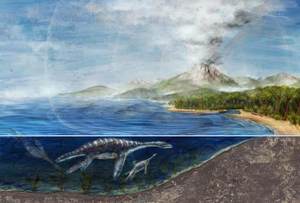 ©Nicolle Rager, National Science Foundation
New research suggests that volcanoes that erupted between 63 million to 67 million years ago may have contributed to a mass dinosaur extinction.