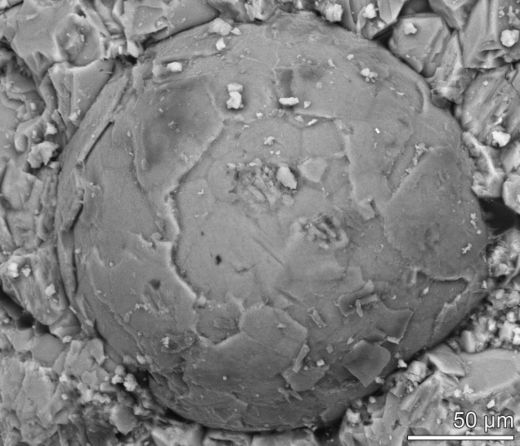 The Cambrian Period is a time when most phyla of marine invertebrates first appeared in the fossil record. Also dubbed the "Cambrian explosion," fossilized records from this time provide glimpses into evolutionary biology when the world's ecosystems rapidly changed and diversified. Most fossils show the organisms' skeletal structure, which may or may not give researchers accurate pictures of these prehistoric organisms. Now, researchers at the University of Missouri have found rare, fossilized embryos they believe were undiscovered previously. Their methods of study may help with future interpretation of evolutionary history.
"Before the Ediacaran and Cambrian Periods, organisms were unicellular and simple," said James Schiffbauer, assistant professor of geological sciences in the
MU College of Arts and Science
. "The Cambrian Period, which occurred between 540 million and 485 million years ago, ushered in the advent of shells. Over time, shells and exoskeletons can be fossilized, giving scientists clues into how organisms existed millions of years ago. This adaptation provided protection and structural integrity for organisms. My work focuses on those harder-to-find, soft-tissue organisms that weren't preserved quite as easily and aren't quite as plentiful."