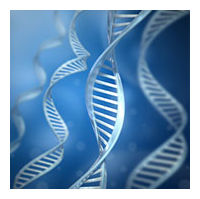 Present-day Europeans are the descendants of at least three groups of ancient humans, according to a new study.
Previous research suggested that Europeans descended from indigenous hunter-gatherers and early European farmers. But, a new genetic analysis involving ancient bone samples revealed they are also the descendants of Ancient North Eurasians. Nearly all present-day Europeans have genetic material from this third ancestral group, researchers from Harvard Medical School said.
In conducting its investigation into Europeans' heritage, the team of researchers collected and sequenced the DNA of more than 2,300 people currently living around the world. They also examined DNA from nine ancient humans from Germany, Luxembourg and Sweden.
The ancient samples were taken from the bones of eight hunter-gatherers who lived about 8,000 years ago, and one farmer who lived about 7,000 years ago.
"Ancient DNA has emerged as a powerful technology that makes it possible to go back in time to understand how people in the past relate to people today," study co-senior author, David Reich, professor of genetics at Harvard Medical School, said in a university news release.
About 7,500 years ago in Europe, agriculture from the Near East brought early farmers into contact with hunter-gatherers who had been living in Europe for tens of thousands of years. Nearly all Europeans are the result of the mixing of these two ancient populations.