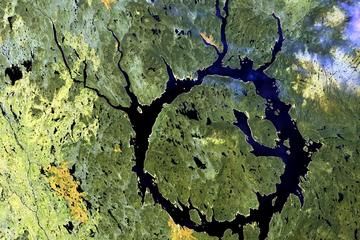 A rare mineral known from just three massive meteorite impacts has now turned up in a Wisconsin crater.
Researchers discovered the mineral, called reidite, at the Rock Elm impact structure in western Wisconsin. Reidite is a dense form of
zircon
, one of the hardiest minerals on Earth.
This is the oldest reidite ever found,, said Aaron Cavosie, a geochemist at the University of Puerto Rico in Mayagüez. The Rock Elm meteorite crater is 450 million to 470 million years old, he said.