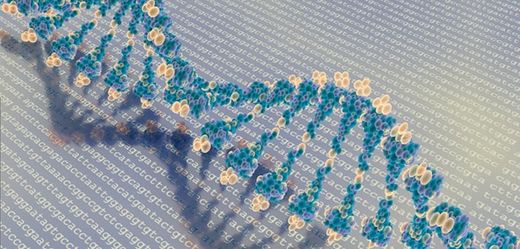 "
Our Viral Inheritance May Make Us Smarter
" cries the headline of a news story reporting on a new research study from Lund University in Sweden. "
Junk DNA' from million-year-old viruses actually plays vital role in human intelligence: study
" claims another, about the same study. The headlines are provocative indeed, suggesting viral gene fragments that are embedded in our genome are linked to intelligence.
But is that what the study really claims? Not really, as it turns out.
Before we go into the study, let me cover a little bit of the background. Mammals and viruses share a long and storied complex genetic history together. As viruses infected mammals again and again over millions of years, they
transferred
many thousands of viral gene fragments into the genome. Research stemming from the human genome project
showed
that there are at least 100,000 known viral fragments that are part of the human genome which makes up more than 8 percent of our genetic material. While these sequences were initially thought to be non-functional remnants of infection, we now know that many viral genes and proteins have evolved to become part of
normal
cellular functions and even serve to regulate the expression of other genes.
The most common of these fragments are known as
endogenous retroviruses
because they are very similar to a class of viruses known as retroviruses. Retroviruses themselves derive their name because of their ability to RNA back into DNA inside a host cell, reversing the traditional transcription process of converting DNA to RNA and then protein. The reverse transcribed DNA is then integrated into the host genome with the help of a specific viral enzyme known as an integrase and while this helps the virus replicate in the host cell.
The Lund University
study
sheds light on how some endogenous retroviruses may play a key role in brain function. The research group led by biologist Johan Jakobsson looked at the role of a protein called TRIM28 which had been previously shown by other groups to hold back the expression of endogenous retroviral elements. In a previous study, the same group found that when the TRIM28 gene was deleted in neurons of mice, they showed behavioral changes, particularly a vulnerability to stress. So in this study, Prof Jakobsson and his team wondered whether deleting TRIM28 might have a role to play in how neurons function by affecting expression of endogenous retroviruses.