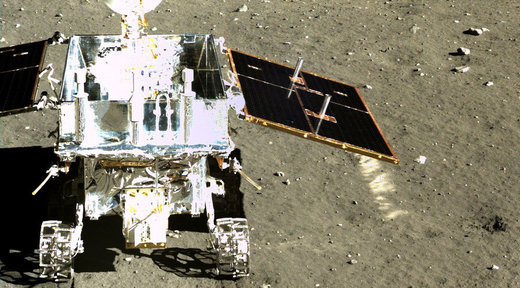 In a previously unseen act of information generosity, China has shared hundreds of photos taken by its Chang'e-3 lunar rover - leaving the world stunned by the detail of the high-quality color images.
The China National Space Administration published images, videos and scientific data on its
website
, making them available to anyone who registers.
China is the third nation after Russia and the US to land on the moon, and this was the first soft-landing on the Earth's only natural satellite in 37 years - the previous one being Russia's Luna 24 probe in 1976.