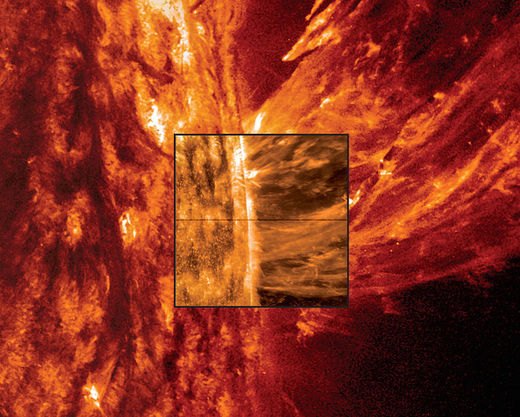 NASA's Interface Region Imaging Spectrograph (IRIS) has provided scientists with five new findings into how the sun's atmosphere, or corona, is heated far hotter than its surface, what causes the sun's constant outflow of particles called the solar wind, and what mechanisms accelerate particles that power solar flares.
The new information will help researchers better understand how our nearest star transfers energy through its atmosphere and track the dynamic solar activity that can impact technological infrastructure in space and on Earth. Details of the findings appear in the current edition of Science.
"These findings reveal a region of the sun more complicated than previously thought," said Jeff Newmark, interim director for the Heliophysics Division at NASA Headquarters in Washington. "Combining IRIS data with observations from other Heliophysics missions is enabling breakthroughs in our understanding of the sun and its interactions with the solar system."