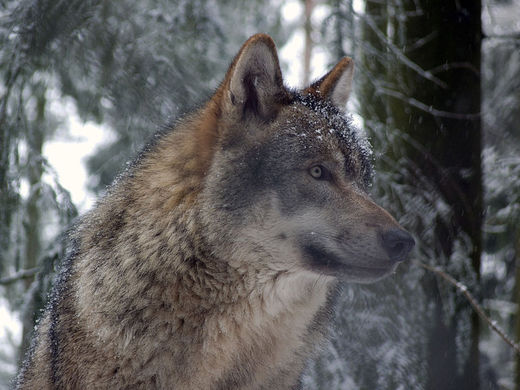 Wolves have social skills that may have contributed to their domestication thousands of years ago.
Research suggests they can learn where food is hidden by watching humans and recognise when an attempt is made to fool them.
When early humans began to tame wolves, they may have built on this ability to learn from others, scientists believe.
Recent research suggests that humans domesticated dogs about 18,000 years ago. Possibly the first dog to be domesticated was a European grey wolf that is now extinct.
But how much of the dog's ability to communicate with humans developed over time and how much arose from wild traits is unclear.