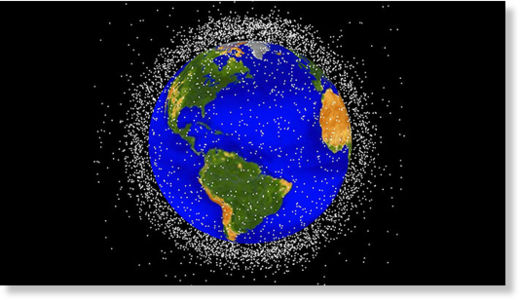 The Russian space agency is allocating around $297 million to design and construct a spacecraft that would clean circumterrestrial space of disabled communication satellites and upper-stage rockets currently cluttering up the geostationary orbit.
Roscosmos is ready to allocate 10.8 billion rubles (about $297 million) from 2016-2025 for the new mission: development of a space scavenger relieving terrestrial space of non-operating satellites and space exploration waste,
Izvestia
daily reported on Friday.
The announced tech specs of the future unmanned spacecraft, codenamed 'Liquidator', imply a weight of about four tons and the capability to get rid of at least 10 disabled satellites and rocket stages during a single mission that could last up to 6 months.
The 'space cleaner' will be able to run no less than 20 'cleaning missions' during its 10-year lifespan, which means the elimination of up to 200 space objects, which obstruct new space vehicles and communication satellites.