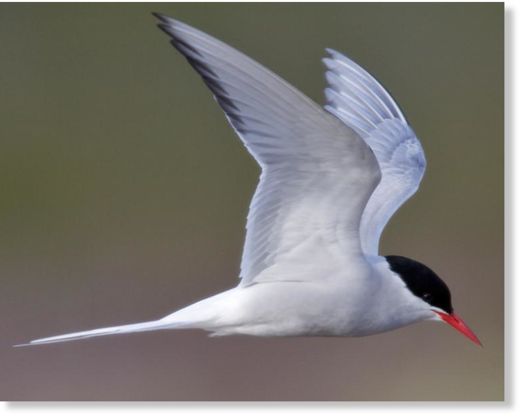 Each year, the Arctic Tern travels over 40,000 miles, migrating nearly from pole to pole and back again. Other birds make similar (though shorter) journeys in search of warmer climes. How do these birds manage to traverse such great distances when we need a map just to make our way to the next town over?
Researchers have established that birds can sense the earth's magnetic field and use it to orient themselves. How this internal compass works, though, remains poorly understood.
Physicists at the University of Oxford are exploring one possible explanation:
a magnetically sensitive protein called cryptochrome that mediates circadian rhythms in plants and animals. Blue or green light triggers electrons in the protein to produce pairs of radicals whose electron spins respond to magnetic fields.
"As we vary the strength of the magnetic field, we can alter the progress of these photochemical reactions inside the protein," said lead researcher Peter Hore, who will present his work during a talk at the American Physical Society's March Meeting on Wednesday, March 4 in San Antonio, Texas.