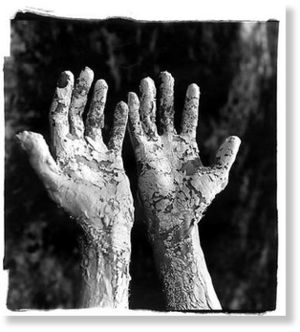 Research at The University of Texas MD Anderson Cancer Center is finally unearthing some of the ancient mysteries behind leprosy, also known as Hansen's disease, which has plagued mankind throughout history. The new research findings appear in the current edition of journal
PLOS Neglected Tropical Diseases
. According to this new hypothesis, the disease might be the oldest human-specific infection, with roots that likely stem back millions of years.
There are hundreds of thousands of new cases of leprosy worldwide each year, but the disease is rare in the United States, with 100-200 new cases annually. Leprosy is known for attacking a patient's skin and nerves. Effective antimicrobial treatments exist today. However, when misdiagnosed or untreated, the disease can lead to extensive skin lesions, deformities in the patient's face and extremities, disabilities, and even death. Leprosy carries a social stigma and diagnosis is frequently and notoriously delayed.
An incidental yet important discovery
Work led by MD Anderson pathologist Xiang-Yang Han, M.D., Ph.D., a professor in laboratory medicine, resulted in the discovery in 2008 of a new leprosy-causing species, called
Mycobacterium lepromatosis
. Before that time, only one species of bacteria, called
Mycobacterium leprae
, was known to cause leprosy.
In the past several years, Han and other researchers have found the new leprosy agent in patients from Mexico, Canada, Brazil, Singapore, and Myanmar. Han's team, in collaboration with Francisco Silva, an evolutionary geneticist from Spain, analyzed 20 genes of Mycobacterium lepromatosis and compared them with those of
Mycobacterium leprae
.