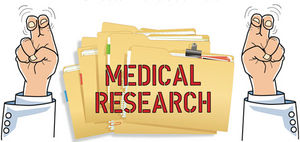 The scientific community is facing a 'pollution problem' in academic publishing, one that poses a serious threat to the "trustworthiness, utility, and value of science and medicine,"
according to one of the country's leading medical ethicists.
Arthur L. Caplan, PhD, director of the Division of Medical Ethics in the Department of Population Health at NYU Langone Medical Center, shares these and other observations in a commentary publishing April 3 in the journal
Mayo Clinic Proceedings.
"The pollution of science and medicine by plagiarism, fraud, and predatory publishing is corroding the reliability of research," writes Dr. Caplan.
"Yet neither the leadership nor those who rely on the truth of science and medicine are sounding the alarm loudly or moving to fix the problem with appropriate energy."