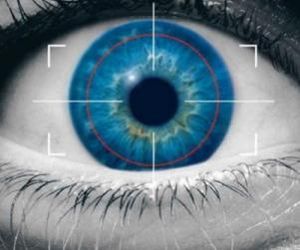 An immigration bill under review by the Senate Judiciary Committee would mandate a federal photo database of U.S. adults, sparking concerns that the plan constitutes a national ID system.
The Border Security, Economic Opportunity, and Immigration Modernization Act, S.744, instructs the Department of Homeland Security to develop a "photo tool," a national database of headshots that would be used to ensure that only authorized citizens and residents can gain employment in the United States.
The existence of the provision in the 800 page bill was first reported by
Wired
magazine.
The DHS database would record each person's name, age, and social security number, in addition to their photograph.
Critics are concerned that the database could be used for far more than just confirming immigration status and employment eligibility. The
Wired
report noted that the social security number system was originally designed for, and legally is still only authorized for use concerning, federal retirement benefits - yet today the number is used for identification in a wide variety of circumstances, including verifying citizenship and employment status.