An American physicist claims she has mathematically refuted the existence of black holes in our universe. The new theory combines Steve Hawking's radiation theory with quantum theory's fundamental law that no information ever disappears from the universe.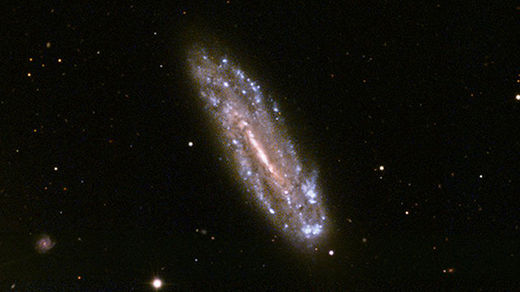 Professor Laura Mersini-Houghton from the University of North Carolina at Chapel Hill maintains she managed to
merge
two seemingly contradicting theories, Einstein's theory of gravity and a fundamental law of quantum theory.
While Einstein's theory predicts the formation of black holes, the quantum theory law says that no information from the universe can ever disappear, in an attempt to resolve the so-called 'information law paradox.'
Until now modern science generally believed that a black hole forms from a massive star that collapses under its own gravity into a single spot in space the astronomers call a singularity, surrounded by the event horizon that neither light nor energy could escape from. Three decades ago renowned physicist Stephen Hawking proposed that black holes could emit radiation. Hawking's hypothesis, made in 1974, was based on quantum mechanics.
Mersini-Houghton agrees with Hawking on the radiation being given off by a collapsed star for a certain period of time, yet she also insists that by emitting radiation the star also loses too much of its mass right to the point when formation of a singularity - and a black hole - is
impossible
.