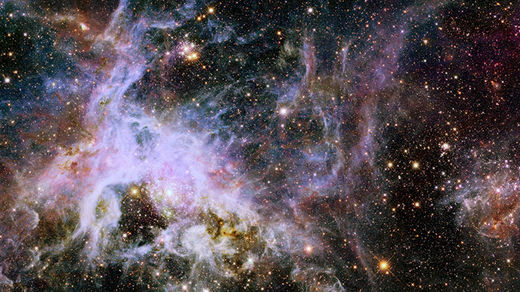 Scientists now believe that a tremendous amount of light that would otherwise be illuminating our universe is mysteriously absent.
How much light exactly? According to new research conducted by a team of international scientists and funded in part by NASA, the National Science Foundation and the Ahmanson Foundation, around 80 percent of the universe's light is nowhere to be found.
"It's as if you're in a big, brightly lit room, but you look around and see only a few 40-watt lightbulbs," astronomer Juna Kollmeier - a Carnegie Institution for Science professor and the lead author of the new study on missing light said in a
statement
this week. "Where is all that light coming from? It's missing from our census."
Kollmeier and company have published their research in the latest edition of
The Astrophysical Journal Letters
, and there they explain further why they have reason to believe that the universe is missing around 400 percent of its light.