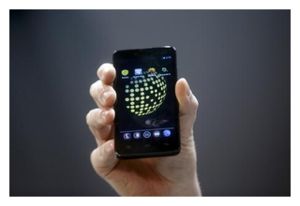 Following the U.S. snooping revelations, there is a growing interest in a range of mobile phone products with one central selling point: privacy.
The latest contender is the Blackphone, which runs on a customised version of Google's Android software and encrypts texts, voice calls and video chats was launched in the Spanish Pavilion at the annual Mobile World Congress industry fair in Barcelona on Monday.
It aims to tap into the market for so-called mobile security management (MSM) products which was estimated to be worth $560 million in 2013 and is expected to nearly double in size to $1 billion a year by 2015, according to ABI Research.
Separately Deutsche Telekom said it is also preparing to launch a smartphone app that encrypts voice and text messages, making it the first major network operator with a mass market-compatible product that will be rolled out to all its users.