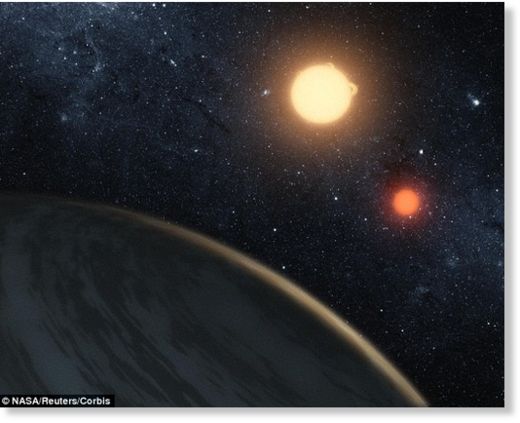 * The finding was made by observing stars already found to host planets
* The team found that 50 per cent of such stars were in binary systems
* This means more planets than thought are orbiting multiple stars
* Some of the planets may never-ending day time, while others would just have an unusually bright second star among others in their night sky
Imagine a world where it's never night time; when one sun moves below the horizon another takes its place, providing endless light.
This might sound like a sci-fi scenario, but research now suggests that this could be far more common than thought.
In fact, up to 50 per cent of stars hosting planets may actually be in binary systems, providing their worlds with odd characteristics not seen in our solar system.