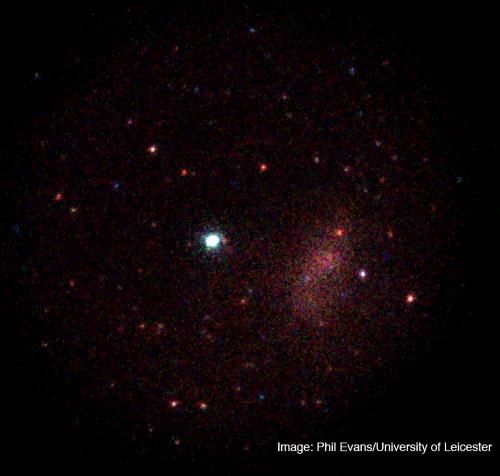 Next week in St. Petersburg, Russia, scientists on an international team that includes Penn State University astronomers will present a paper that provides a simple explanation for mysterious ultra-long gamma-ray bursts - a very rare form of the most powerful explosions in the universe.
"The recent discovery of ultra-long gamma-ray bursts raised questions about whether some new physics is required to explain them, but our work suggests a much simpler explanation," said David Burrows, a Penn State professor of astronomy and astrophysics. "Our analysis reveals that these
rare gamma-ray bursts
, which can last for hours, can be explained as
standard explosions occurring in a region with a low density of matter that is located behind a cloud of dust when viewed from Earth
."
Dick Willingale, an astronomer at the University of Leicester and a co-author of the study, said, "Not only is this result significant scientifically, but it shows the importance of international collaborations to build observatories, and of sharing information between those observatories."