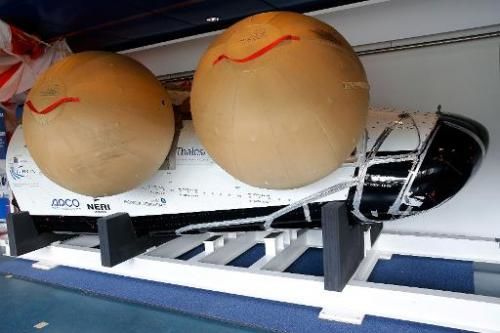 Europe said Friday it was postponing the launch next month of its first-ever "space plane" to give scientists time to
finetune the mission's flight plan
.
Dubbed the IXV, for Intermediate eXperimental Vehicle, the plane had been scheduled for launch on November 18 by a Vega light rocket from Kourou, French Guiana.
"The European Space Agency (ESA), in conjunction with the French space agency CNES, has decided to carry out
additional flight trajectory analyses
," said Arianespace, which markets services by ESA's launchers.
"A new launch date will be announced as soon as possible," it said in a press release..