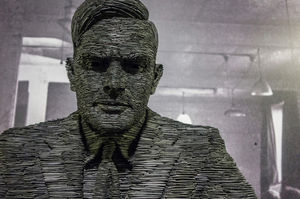 Headlines recently exploded with news that a computer program called Eugene Goostman had become
the first to pass the Turing test
, a method devised by computing pioneer Alan Turing to objectively prove a computer can think.
The program
fooled 33% of 30 judges
into thinking it was a 13-year-old Ukrainian boy in a five-minute conversation. How impressive is the result? In a very brief encounter, judges interacted with a program that could be forgiven for not knowing much or speaking very eloquently - in the grand scheme, it's a fairly low bar.
Chat programs like Eugene Goostman have existed since the 1970s. Though they have advanced over the years, none yet represents the revolutionary step in AI implied by the Turing test. So, if the Eugene Goostman program isn't exemplary of a radical leap forward, what would constitute such a leap, and how will we know when it happens?
To explore that question, it's worth looking at what the Turing test actually is and what it's meant to measure.
In a 1950 paper, "
Computing Machinery and Intelligence
," Alan Turing set out to discover how we might answer the question, "Can machines think?" Turing believed the answer would devolve into a semantic debate over the definitions of the words "machine" and "think." He suggested what he hoped was a more objective test to replace the question.