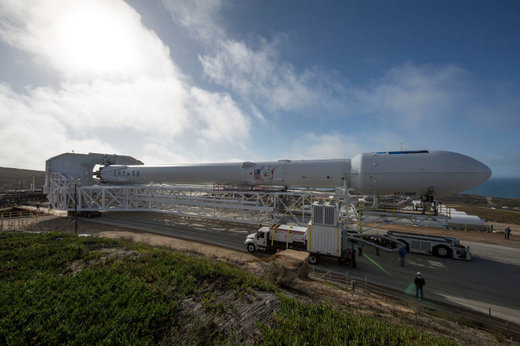 SpaceX is launching the planet's newest oceanographic satellite tomorrow morning. Here's the scoop on Jason-3, and how "sea level" is one of those little white lies you learned in school.
SpaceX is launching Jason-3 on a Falcon 9 rocket this Sunday morning.
The satellite will provide oceanographic data for everything from tide forecast to continue monitoring decadal variability in ocean heights
. The subsequent forecasts are essential for public safety, provides key data for ocean shipping, and will help improve models for hurricane intensity forecasts and El Nino predictions.
Jason-3 is scheduled to launch out of Vandenberg's Space Launch Complex on Sunday, January 17, 2016. The 30-second launch window opens at 10:42:18am local time (1:42pm ET). If it scrubs, SpaceX has a backup launch window the next day at 10:31:04am.