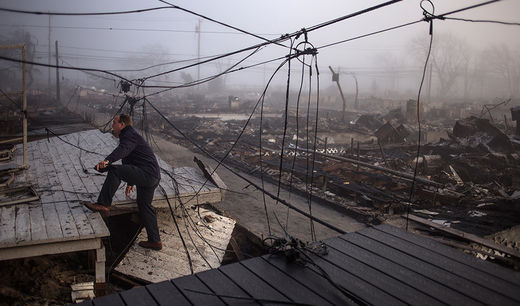 Changing storm dynamics are causing a greater risk of flooding than they were 50 years ago, particularly on the Atlantic and Gulf coasts, putting nearly 40 percent of the US population in harm's way, according to a new study from a Florida university.
In the study, Florida researchers used records of rainfall, sea levels and hurricanes for more than 30 American cities along the Atlantic, Gulf and Pacific coasts to assess the relationship between heavy rainfall on land and abnormal rises in water levels occurring during a storm or storm surge.
For both the East and West coasts, they found that, currently, weather events blowing water towards the coast are more likely to cause heavy rainfall over the land and lead to flooding than weather events that took place in the 1950s.