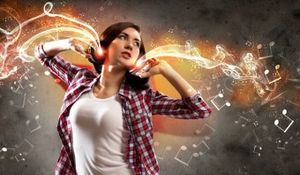 Whether yours is "Call Me Maybe," "Who Let the Dogs Out," "Mickey," or something equally infectious, at one time or another, you've probably had a fragment from a catchy (or obnoxious) tune stuck in your head.
Where Do Sticky Songs Come From?
Due to the involuntary nature of songs getting stuck in people's heads, it is notoriously difficult to study. As such, the exact mechanism in the brain that causes this phenomenon isn't yet fully understood. At a higher level, some scientists see humanity's ancient practice of passing down knowledge through song as a possible source for this tendency.