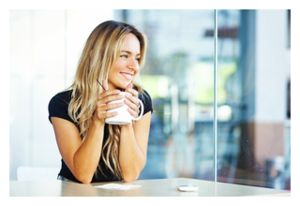 For some, coffee is the true nectar of the gods, while others won't touch a drop of the stuff. Now, a new study reveals how genes influence people's preferences for a cup o' Joe.
Researchers analyzed genetic data from studies of more than 120,000 coffee drinkers of European and African-American ancestry. They found eight locations of the human genome linked with
coffee drinking
, six of which had never been linked to consumption of the beverage before, according to the study, published today (Oct. 7) in the journal
Molecular Psychiatry
.
The findings further boost the idea that a hit of caffeine is what motivates regular coffee consumption, and could explain why the same amount of coffee or caffeine can have enormously different effects on different people.
"Coffee, a major dietary source of caffeine, is among the most widely consumed beverages in the world and has received considerable attention regarding health risks and benefits," the researchers wrote in the study.
Research consistently suggests that drinking coffee is linked to a
lower risk of type 2 diabetes
, liver disease and Parkinson's disease, the researchers said. However, the effects of
coffee on cancer risk
, cardiovascular health, pregnancy and other conditions remain unclear.