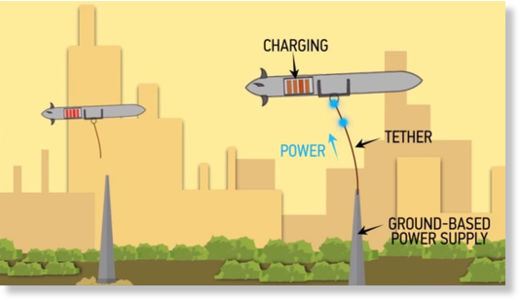 As drone technology continues to advance, Boeing has raised the bar even higher. The aerospace giant has received a patent for a UAV that could fly forever - recharging in mid-air via a tether attached to the ground.
The patent - filed in March 2013 and approved by the US Patent and Trademark Office last week - could revolutionize unmanned aerial vehicles (UAVs) as we know them, foregoing the need to refuel or recharge on land.
According to the patent, the electrically-powered drone would have a retractable tether cable that would connect to a power source. When the drone was fully charged, it would automatically fly off to continue its task, and another UAV could then take its place at the charging station.
The drone could be connected to a number of sources, including land- and sea-based power supplies. It could even be connected to moving vehicles, allowing the drone to fly while charging.