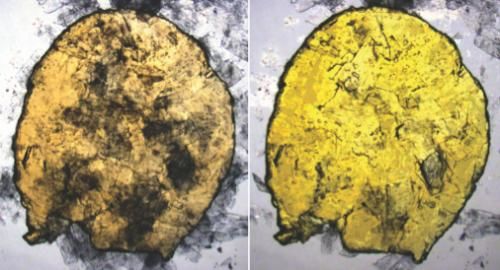 New research by scientists at the University of Bristol has challenged one of the key axioms in biology - that enzymes need water to function. The breakthrough could eventually lead to the development of new industrial catalysts for processing biodiesel.
Enzymes are large
biological molecules
that catalyse thousands of different
chemical reactions
that are essential for all life, from converting food into energy, to controlling how our cells replicate DNA.
Throughout this diverse range of biological environments in which enzymes perform their various roles, the only constant is an abundance of water.
However, new findings published today [6 October] in
Nature Communications
, show that
water is not essential for enzymes to fulfil their biological role
.
This discovery could pave the way for the development of new thermally robust industrial enzymes that could be utilised in harsh processing conditions, with applications ranging from detergent technologies to alternative energies via biofuel production