The compact star US 708 hasn't had an easy life. Paired with a domineering partner, 708's mass was siphoned away, reducing it to a dense, helium-filled core.
In nearby galaxy M82, a star is exploding ... and you can see it! M82 is actually filled with stars being created and dying. Trace reports on this exploding news and tells you everything you want to know about supernovas.
But 708 didn't go quietly into the night. Instead, scientists believe the feeding frenzy ended in a supernova explosion that catapulted the ravaged remains with such force it's leaving the galaxy.
Fast.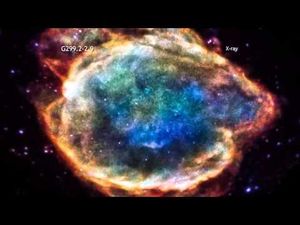 A new study shows that the star, classified as a hot subdwarf, is blasting through the Milky Way at about 750 miles per second, faster than any other star in the galaxy.
It's also the only one of about 20 similar runaways slingshot away by a supernova explosion, research published in this week's
Science
shows.
The other stars traveling fast enough to leave the Milky Way's gravitational fist are believed to have been booted by the supermassive black hole lurking in the center of the galaxy.