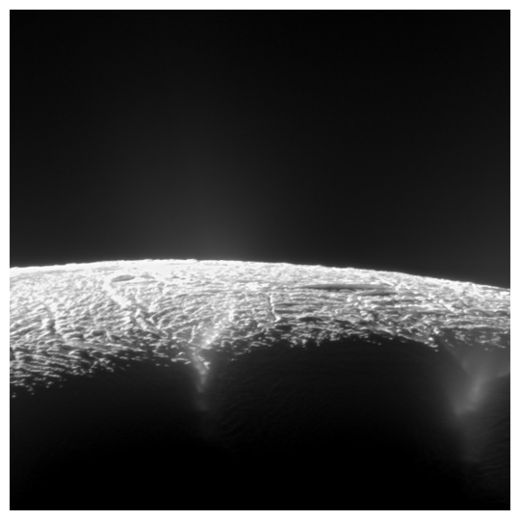 Scientists analyzing the reams of data from NASA's Cassini orbiter at Saturn have discovered 101 geysers erupting from the intriguing icy moon Enceladus and that the spewing material of liquid water likely originates from an underground sea located beneath the tiny moons ice shell, according to newly published research.
The geysers are composed of tiny icy particles, water vapor and trace amounts of simple organic molecules. They were first sighted in Cassini imagery snapped during flyby's of the 310-mile-wide (500 kilometers wide) moon back in 2005 and immediately thrust Enceladus forward as a potential abode for alien life beyond Earth and prime scientific inquisition.
Liquid water, organic molecules and an energy source are the key requirements for life as we know it.