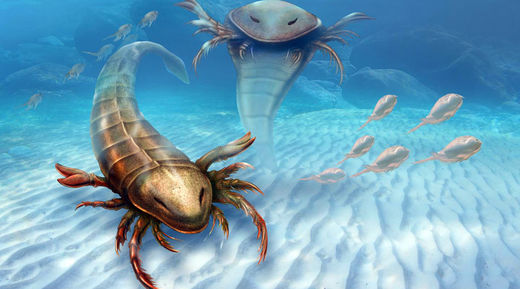 Earth's first big predator may have been an underwater scorpion that grew to nearly six feet in length, according to a new study.
Some 150 pieces of previously unknown fossils were recovered from the site of a meteor impact by Iowa Geological Survey geologists, under the Upper Iowa River. The creature is estimated to have lived 460 million years ago, long before the dinosaurs reigned, when Iowa was still an ocean.
First described Monday in the journal
BMC Evolutionary Biology
, the scorpion - named Pentecopterus decorahensis, after an ancient Greek warship - could grow to 5ft 7 inches long (170 centimeters) and had a dozen arms sprouting from its head, which it used to grab prey and push it into its mouth.