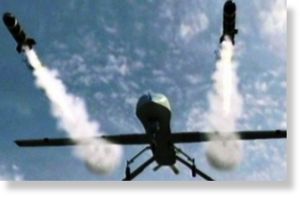 Even though next year's Department of Defense budget has been slashed, a Senate panel voted on Thursday to fund more ships, cargo plans and drones - equipment that the military neither wants, nor can afford.
­The Pentagon's requested budget fails to include some surveillance drones (known as the Block 30) and a C-27J propeller-driven cargo plane. Additionally, the Navy chose to retire nine of its old ships, rather than spend the maintenance cash required to keep them in service.
But the Senate Appropriations Committee, one of the two most powerful committees in Congress, voted for a $604.5 billion defense budget for next year, which is $100 million less than what the Pentagon wanted. The budget includes money for the equipment that it planned to get rid of.
If the committee has its way, the Air Force will be forced to buy drones it doesn't want. Each Global Hawk Block 30 drone costs $218 million. The entire Global Hawk drone program costs $12.4 billion. The Air Force wants to continue buying other Global Hawk drones that are cheaper and more effective, but the Senate committee would force it to buy both types.