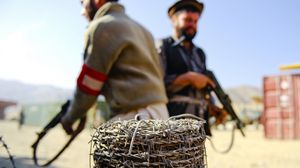 An internal report on the occupation of Afghanistan, penned by an active-duty military officer and published weeks ago - but not released by the Pentagon - was
leaked
on Friday by
Rolling Stone
reporter Michael Hastings, who called the 84-page examination "one of the most significant documents published by an active-duty officer in the past ten years."
The document, written by Lt. Col. Daniel L. Davis, explains there has been a 12-year-long cover-up of the reality on the ground in Afghanistan. Davis was the source of a
New York Times
feature
last Sunday, which cited his report but did not release it.
The Pentagon has since launched an
investigation
of Davis for possible security violations.
Davis reportedly wrote two versions - one classified and one not - and briefed four members of Congress, both Republican and Democrat. Senior Pentagon officials also have the report, but they've decided not to release it. For that reason, the unclassified report was published by
Rolling Stone
on Friday afternoon.