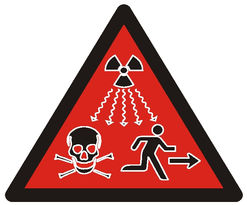 Instead of Protecting People, Governments Cover Up by Raising "Safe" Radiation Levels
American
and
Canadian
authorities have virtually stopped monitoring airborne radiation.
Neither
American
nor
Canadian
authorities are testing fish for radioactivity.
Does that mean that we don't have to worry about radiation from Fukushima?
It is a little hard to know, given that what is deemed a "safe level" of radiation is determined by politics ... rather than science. For example, current safety standards are based on the ridiculous
assumption
that everyone exposed is a healthy man in his 20s - and that radioactive particles ingested into the body cause no more damage than radiation hitting the outside of the body.